We often get asked about a "little back up system for our freezer and critical load." So here's what we came up with:
We can sell this system as a do-it-youself kit for about $6,200 or we can offer a full installation. The kit is not plug and play and requires some basic electrical knowledge of both AC & DC circuits. It's typically much cheaper to use a little generator for this scale of backup but this system can run you fridge, freezer and small loads on solar almost all year round. It does qualify for the Washington state sales tax exemption and 30% federal tax credit.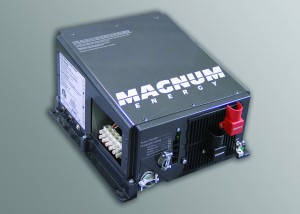 Of course our back up systems can scale up in every direction – more solar capacity, more batteries, greater inverter capacity, etc.