Solar, wind or any project that Hire Electric has done.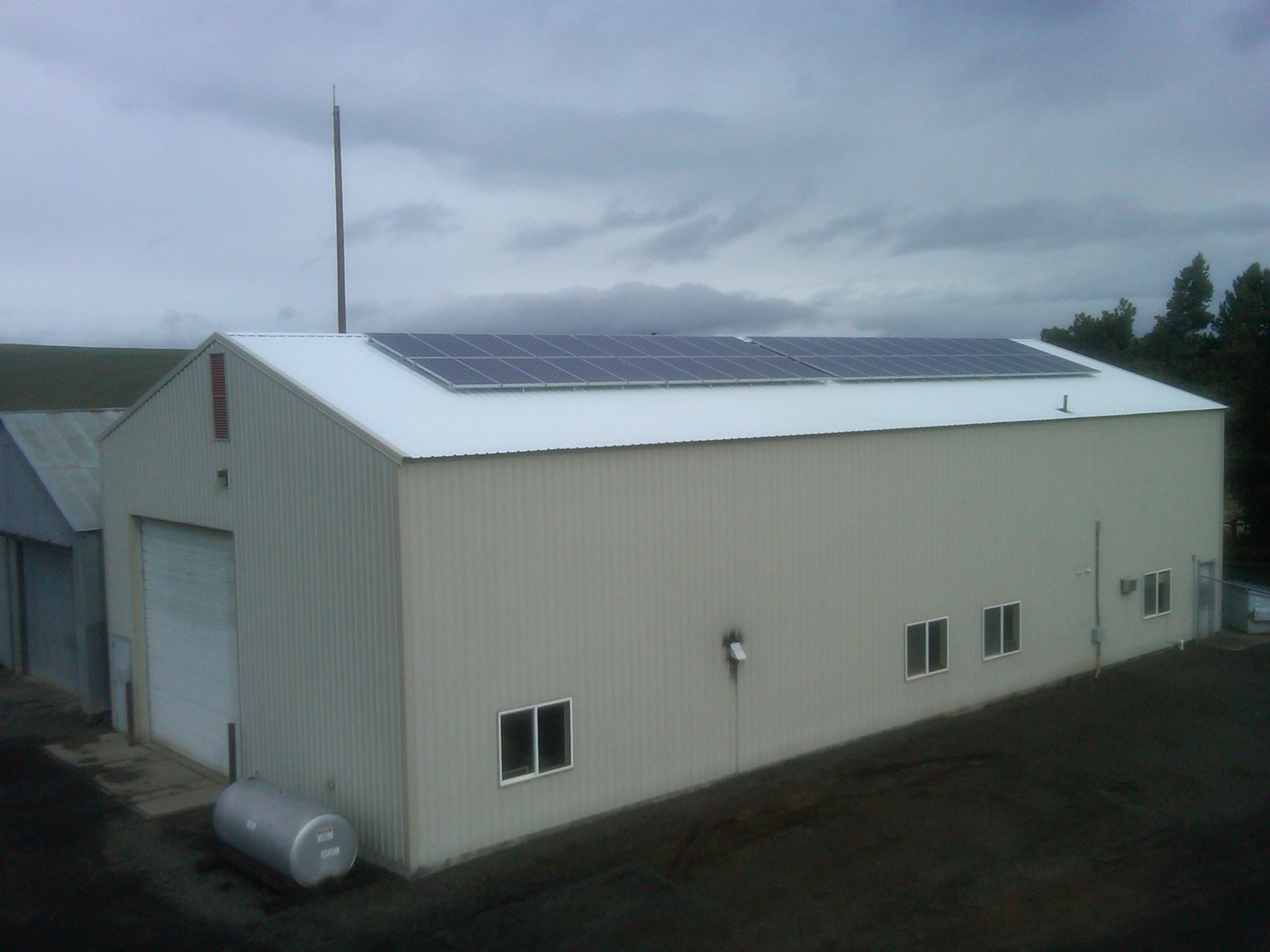 In Late 2010 Hire Electric installed 2 – 10kW systems for Sherman County under the Oregon Feed in Tariff – a pilot program that Pacific Power was administering. These systems use Sanyo 225 watt solar panels and Enphase micro inverters. Both are in the City of Wasco, Oregon. Click here to view Fairgrounds solar data.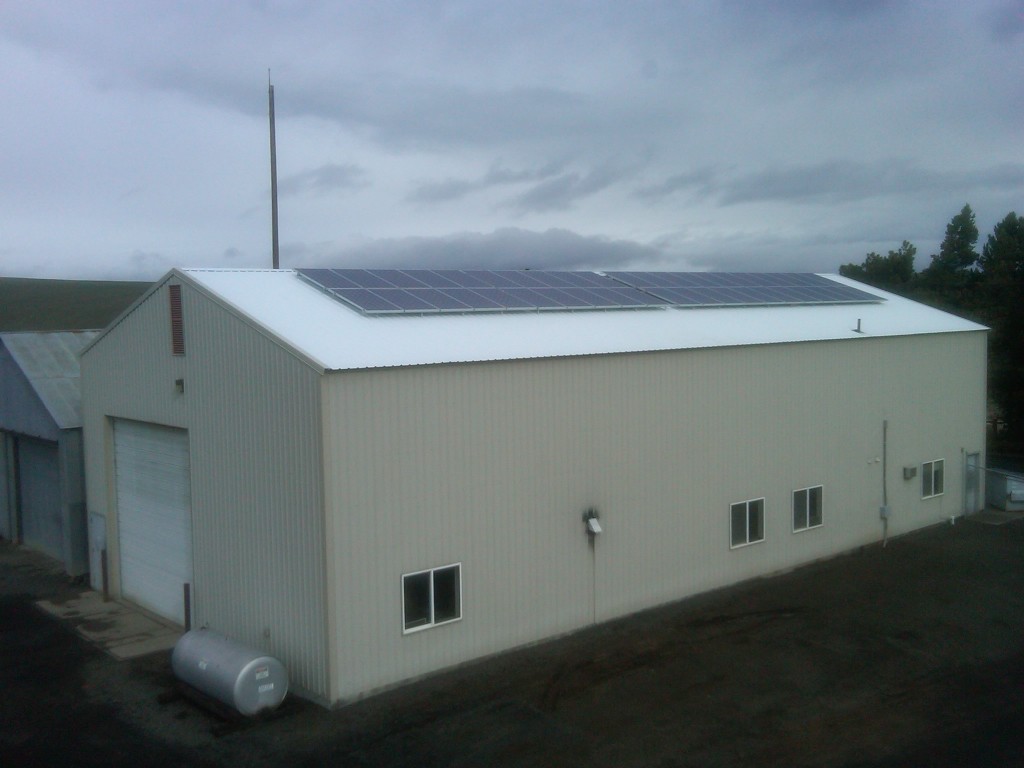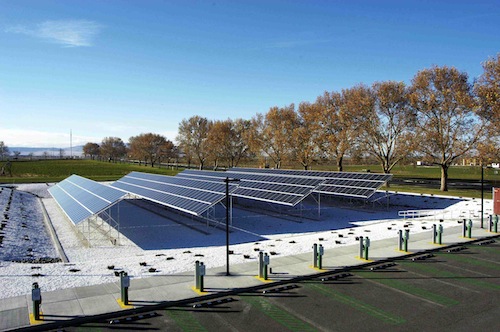 An old water retention swale at Pacific Northwest National Laboratory in Richland, Washington now plays double duty as home to 126,000 watts of solar generating capacity and twelve electric vehicle charging stations.
Hire Electric's Solar Division completed the system installation in mid November 2010. To date, this is the largest net-metered solar array in Washington state. The system uses 528 SolarWorld SW240 modules, a Satcon 110-S inverter, DECK monitoring and SunStorage's GroundMount racking system.

Twelve Coulomb, ChargePoint, two level, electric vehicle (EV) changing stations are ready for the w
ave of new EV's coming in 2011.

Satcon's inverter interacts with the utility grid. When the sun goes down power is provided by Richland PUD via the Lab's electrical service.

Randolph Construction Services of Pasco, WA was the general contractor on the project. Common Energy of Hood River, OR, GN Northern of Kennewick, WA and Bradford Engineering of Portland, OR helped with the system and electrical design. Interface Engineering of Portland, OR performed the third party commissioning.

The solar array is projected to produce
175,000 kwh's per year. EV's require about .25 kwh's per mile. That's 700,000 miles of sun powered driving per year!

This project was funded by an ARRA grant through the DOE.
Hire Electric's Renewable Energy/Solar Division specializes in on site power generation. Hire evaluates the solar and wind potential of home and businesses, then helps put together the best option for taking advantage of the available renewable resources.