Solar, wind or any project that Hire Electric has done.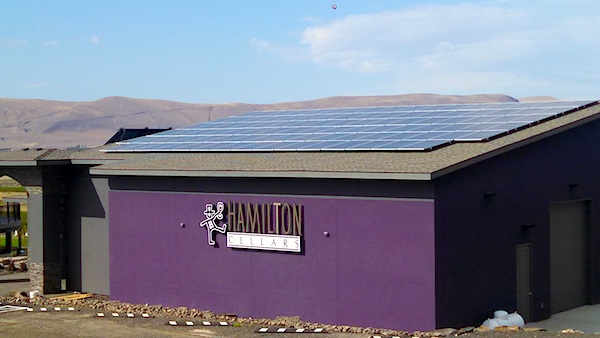 Russ and Stacie Hamilton of Hamilton Cellars are building a beautiful new winery and tasting room out on Red Mountain with the goal of being the 1st net zero winery in Washington State. www.hamiltoncellars.com
To that end Hire Electric's Solar Division just installed a 33kW solar array on the east facing barrel room roof that will generate approximately 44MWh per year – enough to fully power about four northwest homes. We used 121 – SolarWorld 275 watt solar panels and Enphase Micro Inverters for module level monitoring. The winery features extensive efficiency measures, an electric vehicle charging station, innovative cooling systems and solar thermal water and space heating.
Ribbon cutting and open house will be at 1pm on Tuesday, September 22, 2015.
Solar Monitoring Kiosk: Enphase & Building/Solar Dashboard: eGauge