Solar, wind or any project that Hire Electric has done.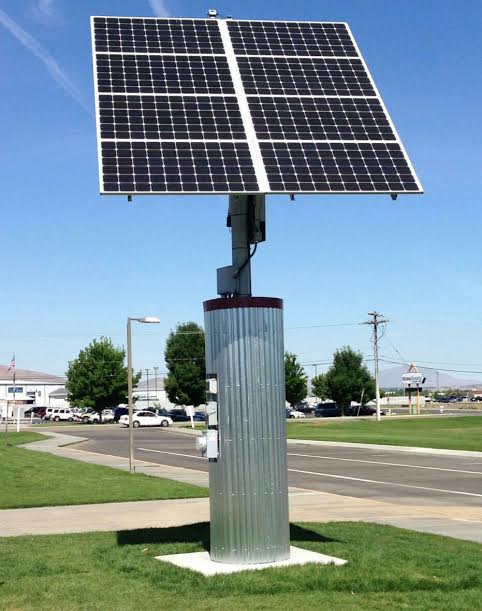 Educational opportunities for jobs that pay abound at Tri Tech Skills Center in Kennewick, Washington. Recently Hire Electric and the Bonneville Environmental Foundation helped Tri Tech add a solar training component to their skill set. It's a relatively small array on an active tracking system in front of the school. The monitoring and control system allows teachers and students to access irradiance, temperature and production from home or the class room. In fact you can see what the solar array is doing right here: http://www.solar4rschools.org/node/1326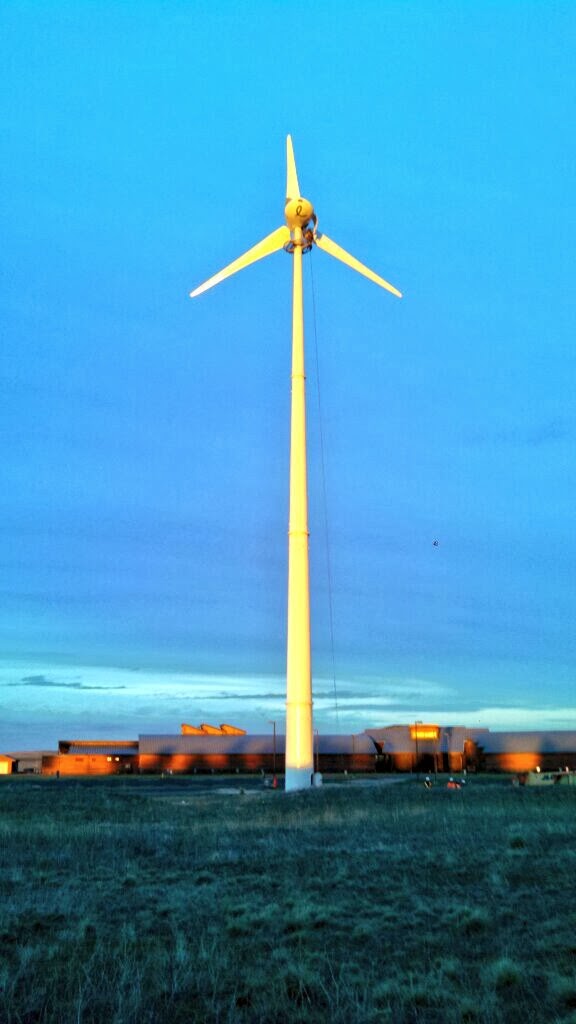 TAMÁSTSLIKT CULTURAL INSTITUTE
invites you to celebrate the launch of our new wind turbine
Please join us at the base of the wind turbine on Thursday, May 8 at 1pm for a dedication and reception celebrating our latest step toward reaching net zero energy consumption.
1:00pm – Speakers
Dave Tovey, Executive Director/ CTUIR
Bill Clemens, Regional Community Manager, Pacific Power
Thad Roth, Renewable Energy Sector Lead, Energy Trust of Oregon
1:20pm – Ribbon-cutting
1:30pm – Demonstration of turbine operations and control panel (optional)
Jonathan Lewis, Hire Electric
1:30pm – Social
Reception in Exhibit Corridor
Complimentary refreshments
Self-tour of "Sustainable Choices in Everyday Life" exhibit
See the new energy information kiosk in the lobby
Tamástslikt is located at 47106 Wildhorse Boulevard at the far end of the main driveway of the Wildhorse Resort & Casino, 10 minutes east of Pendleton, Oregon. Tamástslikt can be reached via Exit 216 off Interstate I-84 or by following the "Mission-LaGrande" sign south off Highway 11 onto Highway 331.
Native Wind article from Sustainable Business Oregon
Is it true? @SustainableBzOR says Tamástslikt's 50kW @Endurancewind is the 1st commercial wind machine in the NW. http://t.co/kSxvIfUIyf

— Hire Electric Solar (@hireelectric) May 8, 2014