June 28, 2016 BONUS Sustainable Living Center Workshop! Solar PV with Hire Electric
If you have been curious about photo-voltaic solar systems, have wondered how much one would cost, or have heard about state and federal incentives, be sure to take advantage of this opportunity to get information and have any of your questions answered from Hire Electric's Jonathan Lewis! Hire Electric is based in The Dalles, OR but is no stranger to the Walla Walla Valley. Hire Electric has been providing education here for years and have many residential and commercial PV installations to their credit in the valley. Sharpen your pencils and get ready to take some notes!
This workshop will be held at:
WWCC Water & Environmental Center Rooms 2023/2024
640 Water Center Drive, Walla Walla 99362
June 28, 2016 6:30P to 8:00P
Come tour the WWCC solar arrays with us:
In 2015 we had the great privilege to work with Schneider Electric on a campus wide solar project at Walla Walla Community College. We installed a 48kW single axis tracking system, a 36kW solar carport and an 89kW ballasted roof mount system using SolarWorld solar modules and Schneider Electric CL inverters throughout. Here's the video: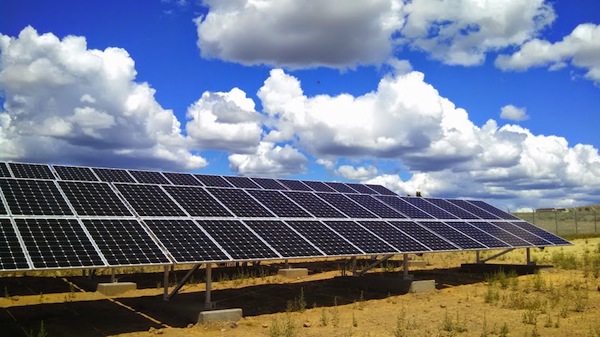 Hood River is on its way to discovering energy savings and renewable energy opportunities. Join us and learn how to reap the rewards of local energy programs and projects.
This one-day workshop brought to you by Gorge Owned and Columbia Gorge Climate Action Network is designed to help Hood River increase its investment in clean energy as a way to create a healthier environment for the community, grow the tax base, and save and keep money in the region.
Topics include: Discovering Hood River's clean energy potential, learning from success stories in Hood River and other Oregon communities, and investing in community-owned energy projects. There will be plenty of time for questions and small-group discussions.
Location: Hood River Fire Station, 1785 Meyer Pkwy, Hood River, OR
Time: Sign-in begins at 8:30 a.m. Workshop is 9 a.m. – 3 p.m.
Registration Cost: $15, which covers meals (Pine Street Bakery and Marley's Corner) and workshop sessions.