In March Klickitat PUD capped out their solar incentive program. Just last week Benton REA closed their program to new participants. Little by little the rural utilities we work with in Washington State are reaching their Production Incentive cap of .5% of annual taxable power sales. We just got this letter from our Washington State Solar Trade group – Solar Installers of Washington that explains the situation and gives you some ways to help:
September 24, 2015
PRODUCTION INCENTIVE CAPS REACHED
Solar installations in Washington have been booming thanks to a successful incentive program. Now several utilities in Washington report that they are close to hitting their solar production incentive pay-out caps.
This means that the amount of annual production incentive you receive could be reduced, depending on your utility and depending on what happens in the upcoming legislative session.
Installers are just being notified of this issue in the Seattle and PSE service territories. The existing production incentive program lacks transparency so it's difficult to know for certain where each utility is in relation to its cap. Some small public utilities have already reached theirs. Some of these have closed their incentive programs to new applicants.
The primary cause of this situation is the rapid deployment of solar throughout Washington. Additionally, homeowners are installing larger solar systems and using Made-in-Washington equipment, with a higher incentive rate. Finally, a sunnier and milder winter and spring than forecast resulted in more solar production and less revenue for utilities.
WHAT IS BEING DONE
SIW is actively working on a solution. We are engaging with leaders in the state Legislature and with utility representatives to pass a new solar incentive bill. The 2016 legislative session begins in January. It is critical to the future of state solar incentives that we pass a bill this session, both for current and future solar customers.
A bill to raise the overall cap was introduced during the 2015 legislative session but did not pass. We need your help now.
WHAT YOU CAN DO
Lawmakers need to hear from customers who may be impacted by the rate reduction:
1) MOST EFFECTIVE: Call or email your local officials with a personalized plea for their support. You can find their contact information at http://app.leg.wa.gov/districtfinder/.
2) VERY EFFECTIVE: Fill out this Letter Campaign to automatically send a message to your local officials based on your address.
3) STILL EFFECTIVE: Contact your utility and let them know you want to see the solar incentive program extended. Please ask them to support solar legislation in 2016.
4) STILL EFFECTIVE: Fill out this Petition to the Committee Chairs who will eventually oversee the bill.
Speaking directly with your local representatives is most effective, but this certainly helps.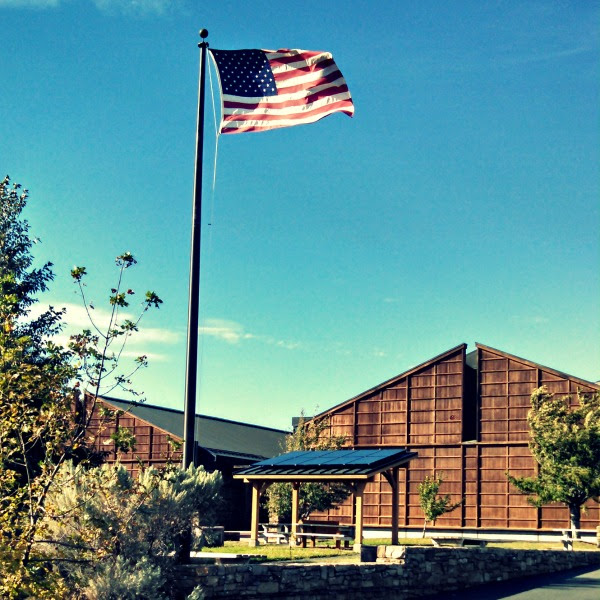 On August 28th at 10am the solar array we installed for the Bonneville Environmental Foundation at the Columbia Gorge Discovery Center in The Dalles, OR will be dedicated.
Columbia Gorge Discovery Center
5000 Discovery Drive
The Dalles, OR 97058
USA
Here's the Discovery Center announcement:
Join us as we officially dedicate our new Renewable Energy Exhibit with a ribbon cutting. The exhibit, funded by Google and Bonneville Environmental Foundation, adds to the available power utilized by the Columbia Gorge Discovery Center & Museum, and provides an educational opportunity on using solar power as a renewable energy resource. The exhibit is in three locations; the Solar Pavilion, sponsored by Google, is an interpretive exhibit on renewable energy that includes schematics of solar energy systems and a real-time display inside the museum of solar energy being produced. The Bonneville Foundation sponsored exhibit on renewable energy is an interactive display that highlights alternative energy sources.
This exhibit was made possible in part through a $50,000 grant provided by Google and a $25,000 grant provided by Bonneville Environmental Foundation. The project was planned by the Delta Energy Club at Columbia Gorge Community College, and installed by Hire Electric.
Coffee, punch and cookies provided. The event is free to the public.
Sorensen Construction (aka Common Energy) built an amazing wood frame pavilion that we installed 10 – SolarWorld 270 watt solar panels on with Enphase M250 micro inverters. The system ties into the main museum electrical distribution and helps to reduce their bill and provide an alternative energy education opportunity for museum goers.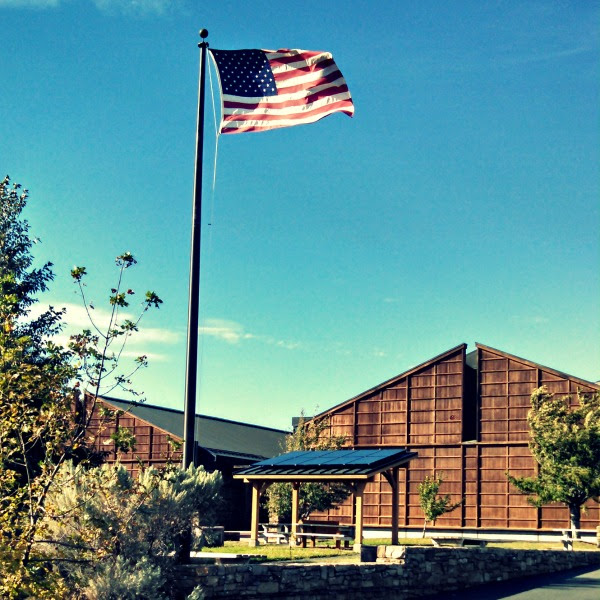 From WA L&I "Electrical Currents" May 2015 Newsletter:
Note From the Chief – Solar Photovoltaic Rules Delayed
After extensive research into product availability, and feedback from
stakeholders, in accordance with National Electrical Code® (NEC®) 90.4, I
have made the decision to extend the delay in implementation of three
requirements for Solar Photovoltaic (PV) systems until July 1, 2016. The
three requirements are 690.11 Arc-Fault Circuit Protection (Direct Current),
690.12 Rapid Shutdown of PV Systems on Buildings, and 705.12(D)(6) Wire
Harness and Exposed Cable Arc-Fault Protection. Oregon has a similar delay
in implementation of these rules. This approach will ensure that the
products currently under development to meet these requirements will be
certified by an accredited product testing laboratory as meeting appropriate
electrical product safety standards. Enforcement of these requirements will
begin July 1, 2016. Due to the delay in implementation of 690.12 Rapid
Shutdown requirements, the 2011 NEC® 690.31(E)(1) requirement to route
Direct-Current PV source and output circuits at least 10 inches below roof
decking or sheathing when installed inside a building will be enforced until
the Rapid Shutdown requirement takes effect on July 1, 2016.
http://www.lni.wa.gov/TradesLicensing/Electrical/files/currents/Elc1505.pdf
This ruling is a sigh of relief. Whenever new technology is implemented to solve a perceived problem the first few month (years) of implementation can be very painful as the technology struggles to provide a real wold solution. This ruling by Washington State will allow the industry to catch up technically with the code and hopefully come out with a reliable, cost effective solution in the mean time.