<and so does the federal tax credit>
What could be more fun that giving the gift of electricity from sunshine for Christmas (and getting a 30% federal tax credit)? The solar crew finished 2 jobs yesterday – just in time for Christmas (only one more to go before year's end) and now they're going to take a couple days off to spend with friends and family. I just can't thank the guys enough for their dedication to quality and customer satisfaction. They really went above and beyond this year. Here's a big Christmas thanks to Mickey, Shamus, Harley & Adam. Have a great and well deserved Christmas celebration.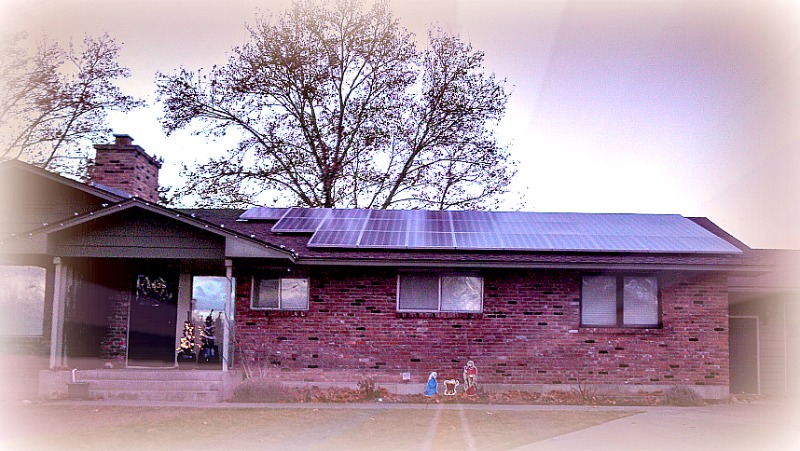 7.8kW, Washington made solar array with 30 – iTek 260's and 2 – iTek Theia inverters in Richland, WA. Just in time for Christmas.