GO! Solar is a solarize initiative that facilitates the installation of residential solar systems in Hood River, Wasco, and Klickitat counties. Partnering with local contractors and suppliers, securing local lending options, and working with utilities, local government and nonprofit partners, GO! Solar equips Gorge homes with PV systems at a remarkably low cost.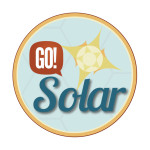 GO! Solar Delivers:
Locally-Tailored Information: GO! Solar aims to provide the most relevant information for both Oregon and Washington residents in all counties served.
Partnering Contractors Committed to the Mission: GO! Solar's vetted contractors are passionate about solar and their community.
Seamless and Worry-Free: It's easy to get lost in the technicalities around going solar. GO! Solar contractors walk you through the steps of going solar, explain the tax incentives, and handle all permitting.
Easy on Your Pocketbook and the Environment: Solar is an investment that makes good economic sense. Installing solar reduces your monthly utility bill, increases the value of your home, and reduces your dependence on less-ideal sources of energy.
Sign up for GO! Solar before March 31, 2016. Learn more about the program at one of our Launch Events:
Hood River and Wasco Counties: Mon, Feb. 1 5:30-7 PM · Full Sail Brewing Company
GO! Solar is made possible by the support of the following partners:
Greenhome Design+Construction
Hire Electric
Common Energy
Find out more here: GO! Gorge Owned website.