New Action Alert from OSEIA:
Contact both your state representative and your state senator to urge them to Vote Yes on SB 1547 to get coal out of Oregon rates and create a 50% Renewable Energy Standard by 2040!
Background:
In my last policy update I said that in these final days of the Oregon legislative session, anything can happen.
Well, here's a case in point.
Yesterday evening, the House Rules Committee adopted amendments to put the Clean Electricity/Coal Transition Plan into another bill. These amendments were agreed to by the broad coalition supporting the legislation, including OSEIA. So there's a new bill number: SB 1547. It still contains the language to remove coal from Oregon rates by 2030, increases the Renewable Energy Standard for PGE and Pacific Power to 50% by 2040 and includes the community solar provisions.
This was a legislative maneuver because the former bill was getting bogged down and was in danger of being caught behind a back-up of bills heading to the Senate floor. The new bill has already been through the Senate and will be at the top of the stack for a vote when it goes back.
But first, it has to pass the House. Because the Clean Electricity/Coal Transition Plan already passed the House once, that shouldn't be a problem.
Confused yet? Again, in the final days of the legislature, anything can happen. But our message is very simple:
Tell your legislators to VOTE YES on SB 1547!
The key thing to remember is that time is NOT our friend. The 2016 session will be ending soon so we need to make sure that both our state representatives and state senators know that they must pass the Clean Electricity/Coal Transition Plan before they go home.
Please contact BOTH your state representative AND state senator to urge them to vote YES on SB 1547. Time is growing short in the session and we need to make sure that the bill passes before the end of the session.
Please take a moment right now to contact your state representative AND state senator to ask for a Yes vote on SB 1547.
Use this link to find your state representative and state senator if you do not know their contact information:
* A cleaner, healthier Oregon. Pollution-free renewable power displaces electricity generation from fuels that emit harmful carbon, sulfur, and nitrogen oxides.
* A stronger local economy. Oregon would build upon the 5,000 jobs and nearly $10 billion of investment that renewable energy businesses have already brought to our state.
* Increased access to solar. Some homes and businesses can't put solar modules on their roof. SB 1547 still has the language that authorizes the development of a community solar program to allow these customers to get the benefits of solar through shared projects.
Remind your state representative and state senator that they must pass SB 1547 before the session ends. Send a brief email or make a quick call today and urge your representative and your senator to vote "YES" on this renewable energy bill.

Thanks once again for being part of the solar movement in this state. SB 1547 will make a difference for solar and for Oregon.
Stay tuned!
Jeff
Jeff Bissonnette
Executive Director
Oregon Solar Energy Industries Association (OSEIA)
PO Box 14927
Portland, OR 97293-0927
​Study released assessing the economic impact of the solar energy incentive program introduced in the original version of House Bill 2346
SIW 1/28/2016: This study, prepared by the Center for Economic and Business Research for Western Washington University, assesses the economic impact for the State of Washington of the solar energy incentive program according to the rates introduced in the original House Bill 2346. Asubstitute version of 2346 with revised rates passed the House Technology and Economic Development Committee and has been sent to the House Appropriations Committee for consideration.
This survey was undertaken to define the relationship between each kilowatt of solar installed in the state over the past three years and labor and economic activity involved in manufacturing and installing it. These metrics were combined with the incentive rates and program details of the proposed incentive program to determine the economic impact of each incentive dollar spent.
According to the rates outlined in the original version of HB 2346 (not the latest substitute bill) every dollar invested by the state generates approximately $7 in payroll and $16 in local economic activity.

The majority of the incentive is actually returned directly to the state in taxes.
HB2346 on the Washington Legislative Web Site
Western Washington University Economic Impact Assessment Report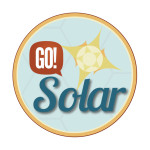 GO! Solar is a solarize initiative that facilitates the installation of residential solar systems in Hood River, Wasco, and Klickitat counties. Partnering with local contractors and suppliers, securing local lending options, and working with utilities, local government and nonprofit partners, GO! Solar equips Gorge homes with PV systems at a remarkably low cost.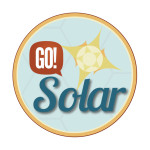 GO! Solar Delivers:
Locally-Tailored Information: GO! Solar aims to provide the most relevant information for both Oregon and Washington residents in all counties served.
Partnering Contractors Committed to the Mission: GO! Solar's vetted contractors are passionate about solar and their community.
Seamless and Worry-Free: It's easy to get lost in the technicalities around going solar. GO! Solar contractors walk you through the steps of going solar, explain the tax incentives, and handle all permitting.
Easy on Your Pocketbook and the Environment: Solar is an investment that makes good economic sense. Installing solar reduces your monthly utility bill, increases the value of your home, and reduces your dependence on less-ideal sources of energy.
Sign up for GO! Solar before March 31, 2016. Learn more about the program at one of our Launch Events:
Hood River and Wasco Counties: Mon, Feb. 1 5:30-7 PM · Full Sail Brewing Company
GO! Solar is made possible by the support of the following partners:
Greenhome Design+Construction
Hire Electric
Common Energy
Find out more here: GO! Gorge Owned website.