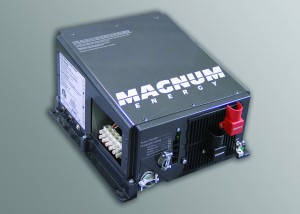 We often get asked about a "little back up system for our freezer and critical load." So here's what we came up with:
We can sell this system as a do-it-youself kit for about $6,200 or we can offer a full installation. The kit is not plug and play and requires some basic electrical knowledge of both AC & DC circuits. It's typically much cheaper to use a little generator for this scale of backup but this system can run you fridge, freezer and small loads on solar almost all year round. It does qualify for the Washington state sales tax exemption and 30% federal tax credit.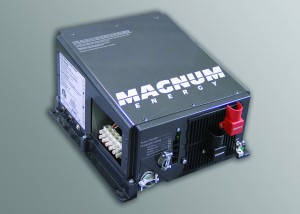 Of course our back up systems can scale up in every direction – more solar capacity, more batteries, greater inverter capacity, etc.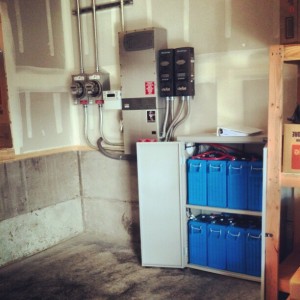 Originally posted on edn.com
GSLC175-AC AC coupled solution partners with a more advanced inverter/charger to create higher-performing backup power for existing PV systems
OutBack Power Technologies, Inc. introduced the general availability of its FLEXcoupled AC coupling solution. The integrated system allows installers to more easily retrofit grid-tied solar power systems with advanced grid-hybrid capability, enabling owners to store energy from their PV systems while tied to the grid and use it during utility outages and emergencies.
For owners of grid-tied systems, the AC Coupling GSLC175 system delivers all of the energy storage benefits of grid-hybrid systems in an advanced, electro-mechanical solution.
Energy-storage-based systems represent the largest growth area in solar installations today, but for the many owners of grid-tied, grid-dependent systems that don't deliver electricity when the utility goes down, AC coupling is increasingly a viable option to maximize existing PV system investments by adding backup power functionality. With grid failure and instability on the rise and so-called 100-year storms now annual events, energy storage is essential to provide true power reliability and independence.
This AC coupling system is unique in that its foundation is the Radian inverter/charger which already incorporates desirable AC coupling features including split-phase capability, dual AC inputs, transfer switching, power management flexibility, multiple operational modes for a wide range of energy scenarios, and greater dynamic stability. This enables an advanced electro-mechanical coupling center (the GSLC 175-AC-120/240) to achieve AC coupling instead of relying on costly, complex frequency circuitry, transformers and diversion loads used in some conventional systems. This system enables users to allocate a budget for professional-grade energy storage with Energy Cell GH batteries instead of the minimalistic batteries and boxes that are bundled into multi-brand systems. The AC coupling is UL1741-compliant from end-to-end, and it creates generator-friendly battery backup power for existing grid-tied inverter systems.
See Outback's white paper with more technical details on EDN's Power Management Design Center
For more information visit the Outback Power website.