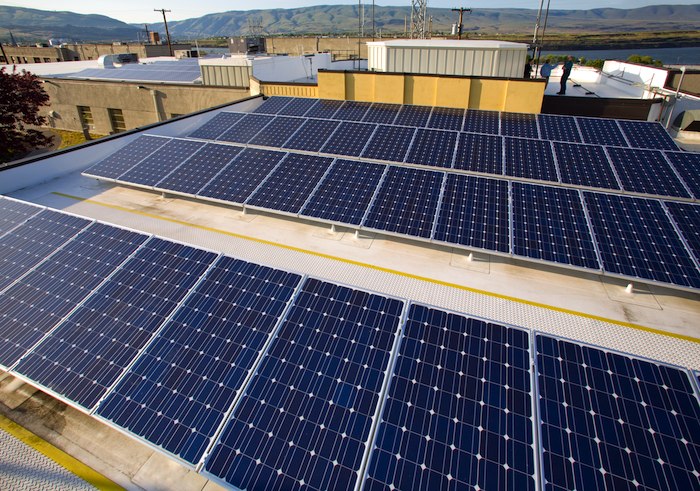 In 1937 The Dalles needed a new hospital. In 2010 the same building had been long converted to a clinic and was set to house a regional 911 center. And it desperately needed a new roof. Through an ARRA grant via the Oregon Department of Energy, Wasco County was able to add 25kW in roof mounted solar to the re-roof project. Hire Electric was awarded the design build contract in July 2010 and the solar came on line in early December. This system utilized 104 – Sharp 240 watt modules into 5 – PVPowered 4800 inverters with PV1010 monitoring.
This is the largest solar array to date in Wasco County and bumps the limit of North Wasco PUD's net metering policy.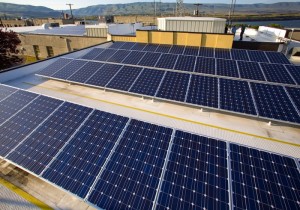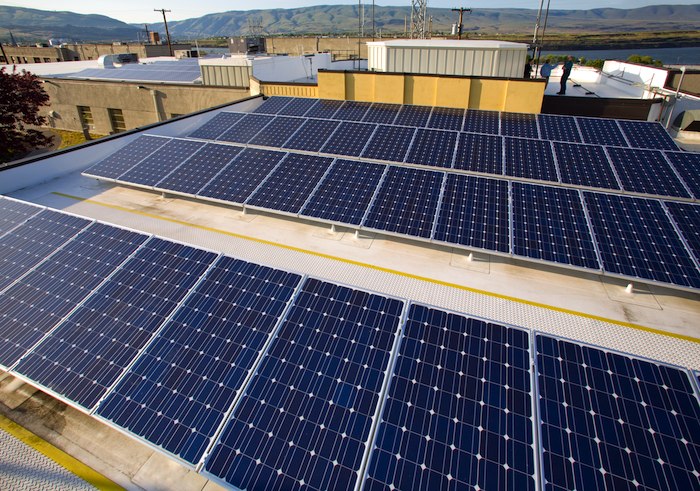 The solar array on this barn helps offset an estimated 22% of the electric bill for this Klickitat County residence outside of Goldendale, Washington. It is composed of 30 – 230 Watt NESL solar modules and a PowerOne/Aurora, 6kW inverter on a SunModo metal roof mount application.
Excellent turnout at the GTA meeting in Hood River last night. Thanks to all the CGCC RET program folks for showing up! Leviton and Platt Electric brought one of the new ChargePoint public charging stations to demo and gave a very informative presentation. Les and Jennifer from Ray Schulton's Motors were on hand to talk about the Leaf – hopefully we'll have one live and in action soon. Nick Southall form Common Energy brought their electric trike (made in Hood River) to demo. All around nice evening. Although it doesn't make a lot of sense without the dialog behind it, here's the presentation I gave on EV's: