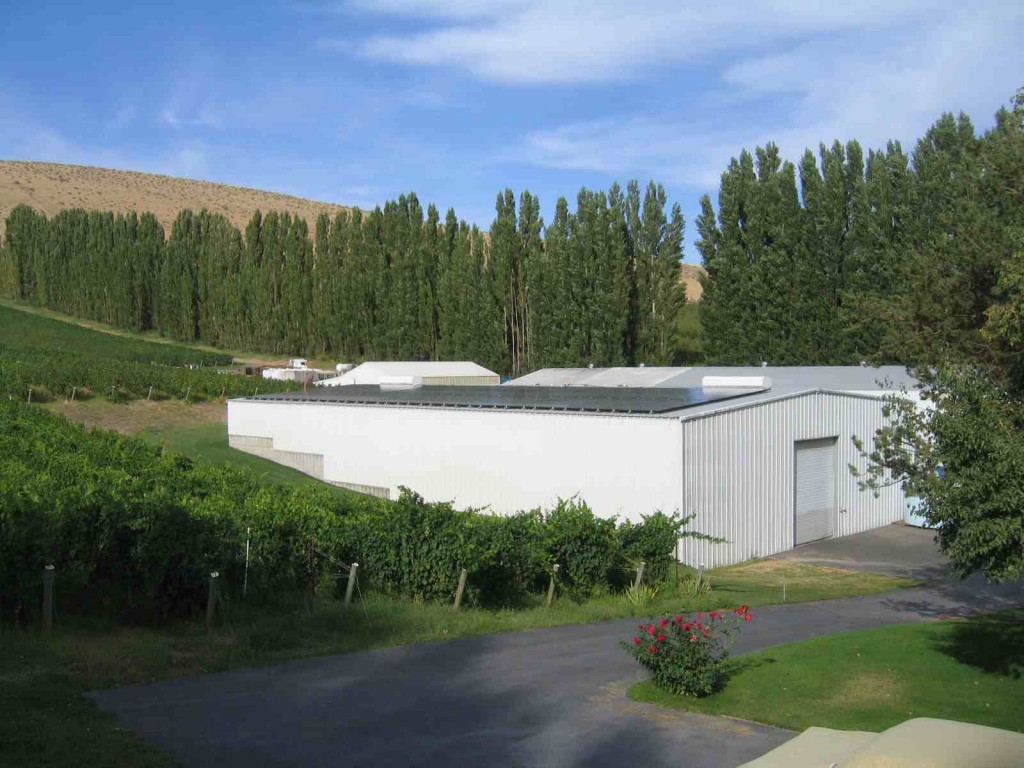 April 25, 2016, 12:30pm http://www.nwseed.org/calendar/
Please join us for a free and informative Farm Walk at Badger Mountain Vineyard.
Participants will hear from the farmer, solar installers, financial institutions, and renewable energy experts from Northwest SEED. Following the tours, participants can receive technical assistance from Northwest SEED to move their renewable energy project idea forward.
Participants can sign up at http://tilthproducers.org/programs/farm-walk/upcoming-farm-walks/#RenewableEnergy or call 206-632-7506.
1106 N Jurupa St, Kennewick, WA 99338
Benton County
Badger Mountain Vineyard was the first Organic Certified wine grape vineyard in WA State. They installed a 3.6kW solar array on the tasting room with Seraphim Energy and in 2011 installed a 36kW array on their barrel building with Hire Electric.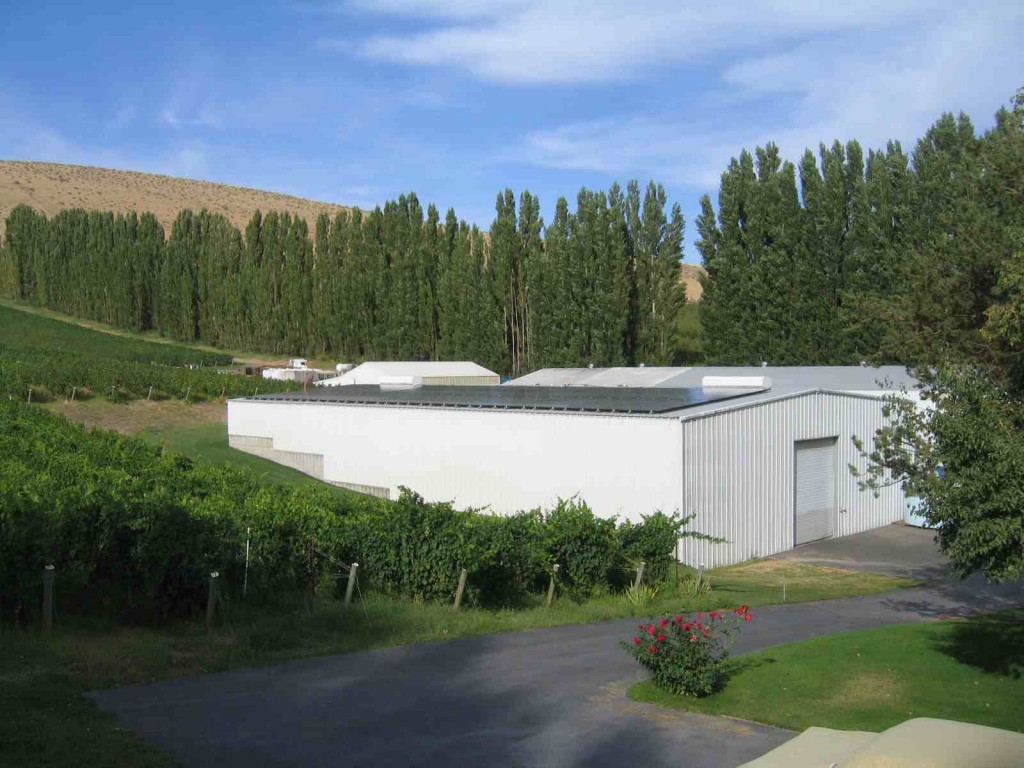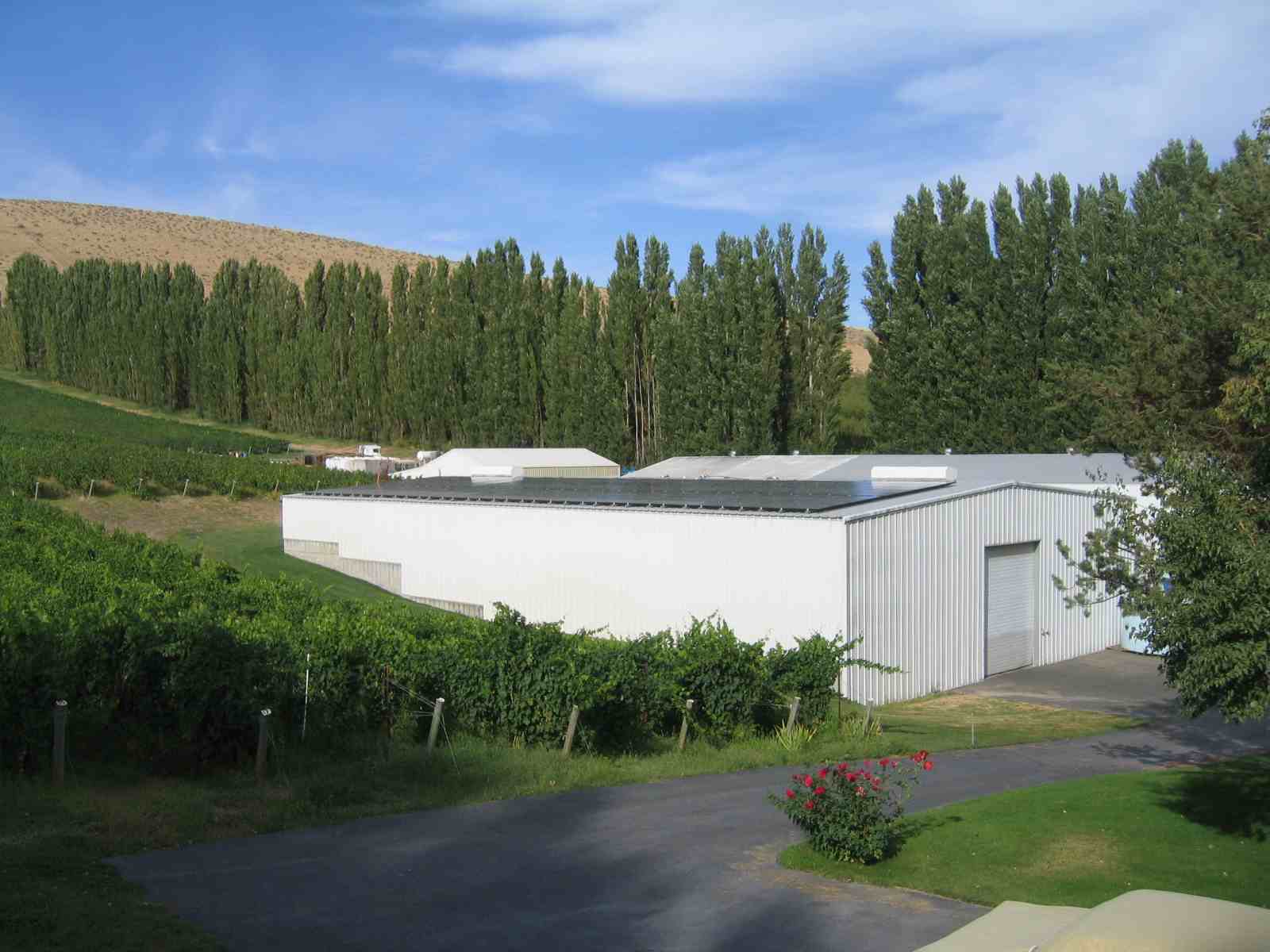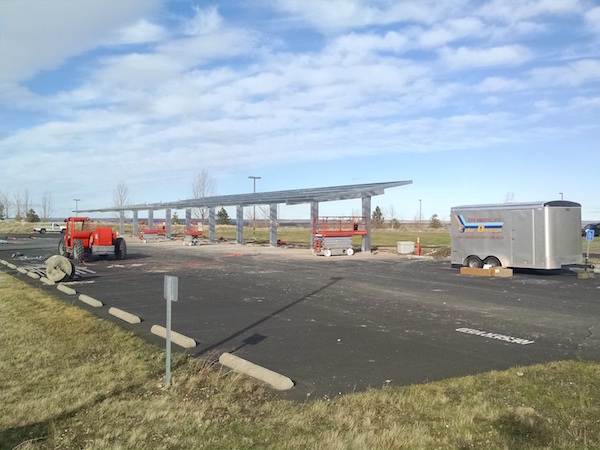 In their continuing quest to reach net zero energy consumption, Tamástslikt Cultural Institute in Pendleton, Oregon is building two solar carports in their parking lot. This follows installation of a wind turbine last year.
With a portion of a grant from Pacific Power Blue Sky of Oregon for $350,000 and a cash award from the Energy Trust of Oregon in the amount of $78,138, Tamástslikt was able to start construction this week on two solar carports with a total rated capacity of 123kW.
The 432 – SolarWorld 285 watt solar panels were manufactured in Hillsboro, Oregon and will produce about 140,000kW hours of electricity per year – enough to power thirteen average Northwest homes.
Hire Electric, who installed the 50kW wind turbine at Tamástslikt in early 2014, is constructing the carports. Hire Electric has been installing solar and small wind systems in eastern Oregon and Washington since 2003.
The project was able to employ a recently certified welder, Charles Woods who just graduated from the CTUIR/TERO welding program.
~Press Release by Michelle Liberty
Here's an article about the project in the East Orgonian: Solar Carports Built at Tamastslikt 12/25/2015