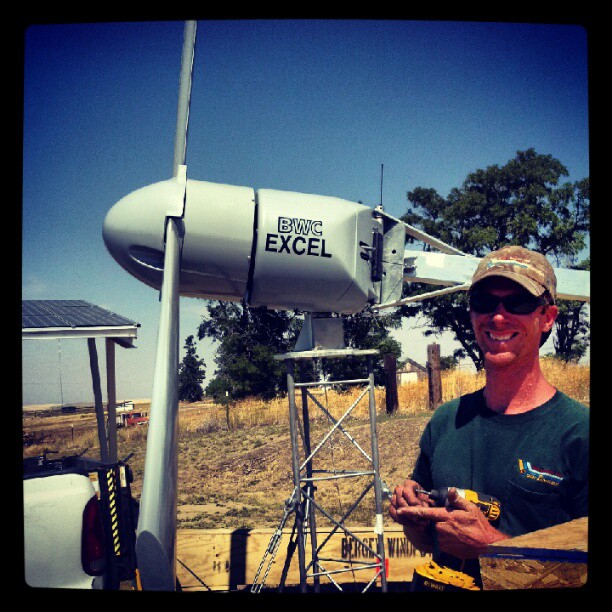 The City of Ellensburg has a Renewable Energy Park on some vacant land next to I-90. They've installed about 75kW worth of solar and are in the process of installing 8 wind turbines. 5 are in place at this time. The wind project is part of a research grant in conjunction with Pacific Northwest National Lab, the Department of Energy and the City of Ellensburg. The research focus is on various small wind technologies for residential and farm applications. Hire Electric installed the largest machine so far – a 10kW Bergey XL-S. The other machines are a Windspire, Honeywell, EnergyBall and the Skystream installed by Burke Electric of Seattle, WA. Real time data monitoring is supposed to be available for all of the machines some time this spring or early summer.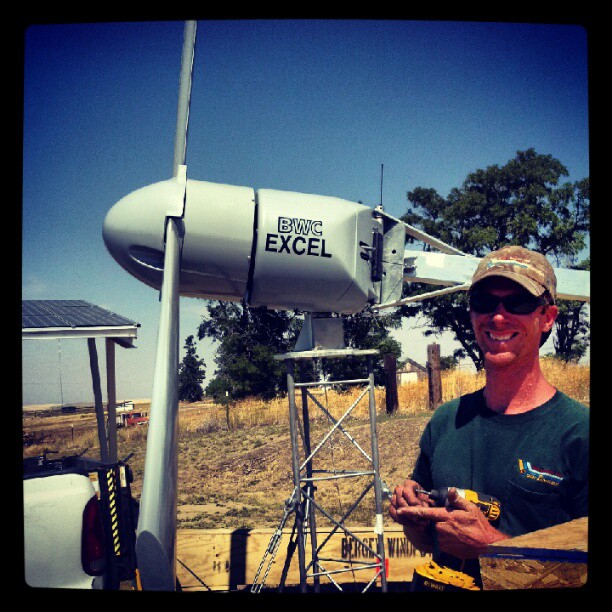 Hire Electric Completes Bergey 10kW Wind Machine at Ellensburg Renewable Energy Park.
Right off I-90 in Ellensburg Washington you might have noticed the worlds first Community Owned Solar Farm. Hire Electric recently helped the city add something a bit more eye catching than solar panels at their Renewable Energy Park: An 80′ tower with a 10kW Bergey Excel-S wind machine on top. Hire Electric will not be responsible for any distracted driving. Here are some photos of the installation.