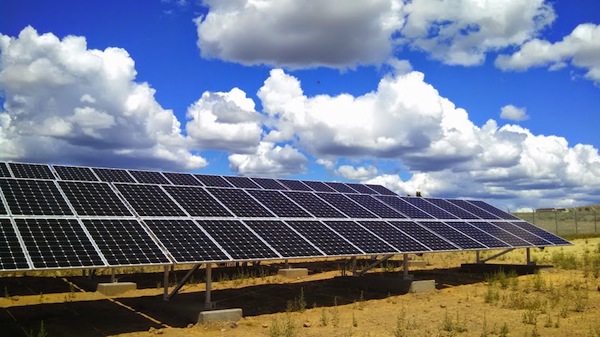 FREE Workshops
November 20, 2014, 9:00 – 11:00 a.m.
USDA Service Center 1606 Perry Street Yakima, WA 98902
509-454-5743, ext. 134
December 4, 2014, 9:30 – 11:30 a.m.
Grant County Public Works Building 124 Enterprise Street SE Ephrata, WA 98823
509-754-6082
RSVP:veronica.baer@wa.usda.gov
Renewable Energy and Efficiency Grant Proposals Workshops about Financial Incentives for Farms, Ranches, and Rural Small Businesses.
USDA Rural Development is sponsoring two Renewable Energy/Energy Efficiency workshops The workshops are FREE and include information about the funding available to farms, ranchers and small businesses through USDA's Renewable Energy for America Program (REAP). Eligibility requirements and sample project proposals will be discussed.
The 9007 Renewable Energy and Energy Efficiency Improvements Program can pro-
vide guaranteed loans, grants, and a combination loan and grant to eligible applicants for eligible projects and costs. Eligible projects for renewable energy systems include such things as wind, solar, biomass, or geothermal systems. Energy Efficiency projects, for example, can be for such things as upgrading electrical motors, insulation, or heating, cooling and lighting upgrades.
These workshops will provide information for prospective applicants on the USDA Rural Development Renewable Energy and Energy Efficiency program, including:
• Eligible Loan/Grant Purpose
• Financial Information
• Application Tips
• Eligible Applicants
• Maximum Loan and Grant Amounts
• Funding Availability
For additional information, please contact the specialist serving an area closest to you:
Eastern Washington
Roni Baer
veronica.baer@wa.usda.gov
(509) 454-5743, Ext. 134
For information about Oregon's REAP program contact:
John Holman
Business Programs
Rural Development – Oregon
United States Department of Agriculture
1201 Northeast Lloyd Boulevard, Suite 801 |Portland, OR 97232
Phone: 503.414.3369 |E-mail: john.holman@or.usda.gov
http://www.rurdev.usda.gov/OR_Home.html | "Committed to the future of rural communities"
Hire Electric can provide evaluations, technical assistance, and installation for on farm energy systems of all types.
Northwest Public Radio is proud to present the host of Talk of the Nation: Science Friday, Ira Flatow, in a public appearance in the Chief Joseph Middle School Auditorium in Richland. Flatow will lead a panel of regional experts in the fields of science, technology and energy in a discussion on the future of energy.
Guest panelists for the October 29th event will include:
Dr. Donald Wall, Director Nuclear Radiation Center at Washington State University
Michael Kintner-Meyer, Advanced Power and Energy Systems at Pacific Northwest National Laboratory
Keith Thomsen, DrEnv, PE, BCEE, Assistant Director Center for Bioproducts & Bioenergy at Washington State University
Rachel Shimshak, Founding Director of Renewable Northwest Project
Each week, NPR science correspondent and award-winning TV journalist Ira Flatow anchors the live two-hour talk show, bringing listeners a lively, informative discussion on science, technology, health, space and the environment. On television, Flatow has discussed cutting-edge science stories on several programs including the four-part PBS series Big Ideas. For six years he was host and writer for the Emmy award-winning Newton's Appleon PBS, and was a science reporter for CBS, Westinghouse, and CNBC. Over his 35-year career, Flatow has also discussed science on the Today Show, Charlie Rose, Merv Griffin and Oprah.
Flatow is also founder and president of the Science Friday Initiative, a 501 (c)(3) non-profit company dedicated to creating radio, TV and Internet projects which make science user friendly.
Talk of the Nation: Science Friday airs every Friday from 11:00 a.m. to 1:00 p.m. on all of the stations of Northwest Public Radio's NPR News service, including 89.7FM in Tri Cities/Walla Walla, 88.5FM in Yakima, 1250AM and 89.9FM in Pullman/Moscow, 91.5 in Moses Lake, 90.3 in Wenatchee and 89.9 in Ellensburg, 89.7 in Mt Vernon, 104.3 in Bellingham and 88.9 in Centralia/Chehalis and Olympia.
Tickets are $15 for reserved seats, $10 general admission and free for students with ID. Due to limited seating, tickets must be obtained through www.nwpr.org or by calling 1(800) 838-3006