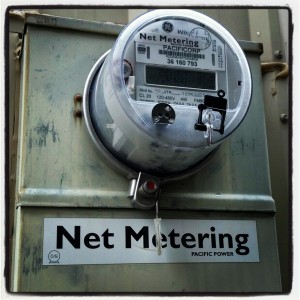 Labeling, or not labeling, is second only to grounding when it comes to solar confusion. Confusion for the installer, confusion for the electrical inspector and confusion for the utility. At Hire Electric we've evolved into a system over the past 12 years that works pretty well for all parties involved. Now the NEC is changing things up a bit by coming in line more with warning and safety labeling standards from the American National Standard Institute (ANSI) Z535.4 – 2011 per Article 110.21(B).
Yellow and red and orange…oh, my. Different fonts and different colors, sizes and shapes. A whole new world to learn and comply with.
I found this article from Solar Industry Magazine that sums up the issues pretty well: "New Labels Bring Clarity to PV Infrastructure"
One thing to keep in mind for Net Metered systems is that NEC compliance does not necessarily mean utility compliance. Often times power companies have another set of standards or rules or arbitrary wishes that they want you to comply with. At Hire we deal with 16 different utilities throughout Washington and Oregon. Each one is slightly different.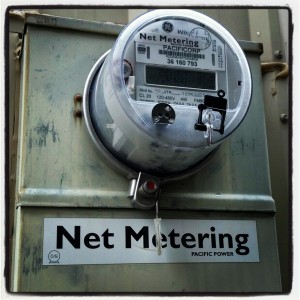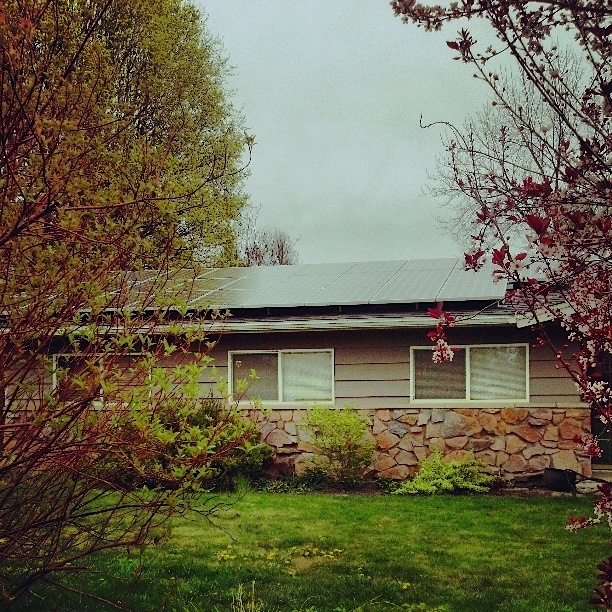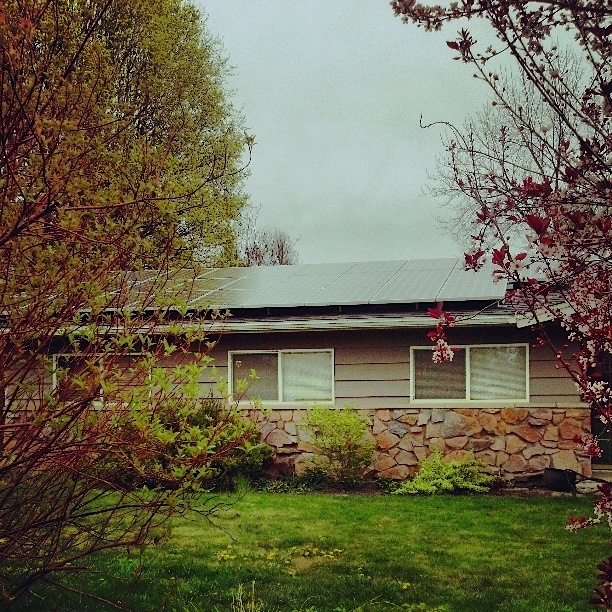 Solar Spring 2013. A well sighted solar array in eastern Washington of about 7.2kW will generate aproximately 9,720kWh per year. A Washington manufactured system entitles the owner to a $.54/kwh annual incentive payment with a $5,000 per year cap until 2020. That's 7 years x $5,000 = $35,000. Not bad.
So what does Hire Electric charge for installing a fully Washington made, 7.2kW solar array using iTek solar modules, Blue Frog micro inverters and a top of the line racking system? About $42,500.
In year one of your investment you get a 30% federal tax CREDIT of $12,750. If you live in Walla Walla, Columbia or Franklin Counties you can also get a 20% cash incentive of $8,500. You're also offsetting $970 of your electric bill (money you don't have to pay to the power company). As you can see from doing a little quick math – this is a no-brainer. Total payback is 3 to 5 years depending on the sighting of the array, and close to a 10% modified internal rate of return. There's also a 100% sales tax exemption that runs through June 2013. Yes, we are VERY busy.
The home in this photo has a westerly orientation and many beautiful trees in the yard and neighbor's property. The actual production from this site is calculated at closer to 7,400kWh. Hire Electric does a detailed site analysis so that our production numbers are not guesses based on average system size but accurate, scientifically founded, monthly production projections using local weather and irradiance data; roof angle and orientation; and a shade report. This sets realistic expectations for our prospective customers and ensures a quality project from start to finish. If your solar installer is not providing a shade and site analysis as the basis of their design then you need to start questioning their design from start to finish. A well designed system is meant to be there making power for you for 25 years. Make sure it starts off on the right foot.
In the winter of 2010 Hire Electric and Randolph Construction installed a 127kW solar array and 12 – Coulomb, Level 2 Charging Stations at PNNL (Pacific Northwest National Laboratory) in Richland, WA. To date this system has generated 357,233 kWh (20 months of operation) – well within the design parameters. The Tri Cities Washington is a great place for solar!