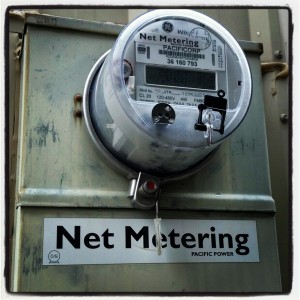 Labeling, or not labeling, is second only to grounding when it comes to solar confusion. Confusion for the installer, confusion for the electrical inspector and confusion for the utility. At Hire Electric we've evolved into a system over the past 12 years that works pretty well for all parties involved. Now the NEC is changing things up a bit by coming in line more with warning and safety labeling standards from the American National Standard Institute (ANSI) Z535.4 – 2011 per Article 110.21(B).
Yellow and red and orange…oh, my. Different fonts and different colors, sizes and shapes. A whole new world to learn and comply with.
I found this article from Solar Industry Magazine that sums up the issues pretty well: "New Labels Bring Clarity to PV Infrastructure"
One thing to keep in mind for Net Metered systems is that NEC compliance does not necessarily mean utility compliance. Often times power companies have another set of standards or rules or arbitrary wishes that they want you to comply with. At Hire we deal with 16 different utilities throughout Washington and Oregon. Each one is slightly different.