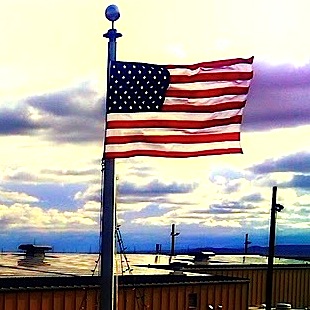 The Christmas Valley Project in the news:
Hire Electric had the great privilege of working on a large commercial solar array for the Oregon Military Department with Randolph Construction Services and Bradford Engineers. The project uses all Oregon Manufactured solar equipment with solar panels form SolarWorld in Hillsborough, OR and inverters from PVPowered in Bend. Here are a few photos of the Horizon/Desert Solar Project: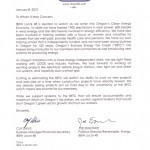 There is a great deal of economic and political pressure in Oregon to re-vamp or eliminate the Oregon Business Energy Tax Credit (BETC). This law gives up to a 50% tax credit to Oregon businesses who implement renewable energy production measures. While we at Hire agree that the tax credit needs some tweaking in order to be more effective and remain viable we do see it as an excellent vehicle for creating jobs and building local energy production capacity. Below is a letter from our partners at IBEW Local 48 asking that the BETC remain a part of Oregon's commitment to renewable energy jobs.
Since 1935 Hire Electric has been providing quality electrical installations to homes and businesses throughout the Columbia River Gorge. Now we are moving into the future with the latest in on-site power generating technology.
The 7.5kw solar installation will consist of 36, Sanyo 210 watt solar modules and use Enphase micro inverters to turn the solar energy into power that can synchronize with North Wasco PUD's utility grid.
Solar energy will replace about 30% of Hire Electric's current power consumption.
You can see how much power we are producing right now at our Enphase Monitoring Website.
Stop by and visit any time.
[nggallery id=3]