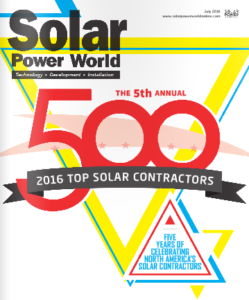 The 2016 Solar Power World 2016 Top Solar Contractor List  is out!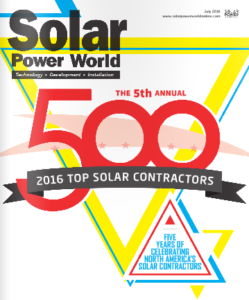 The ranking is based on how many watts each company around the US installed in 2015. Hire ranked #358 out of 500 selected. Not bad for a small town, eastern Oregon electrical company. We're very proud of our accomplishments in solar thus far and of our far reaching roots into the dry side of both Oregon and Washington. Roots going back to 1935. We are the 7th oldest company to make the list. We've been here to support your electrical needs for 81 years and we'll be here to support your electrical future. Thanks to our amazing crew and loyal customers for making Hire #358 in the nation. Here's to solar and here's to another 81 years!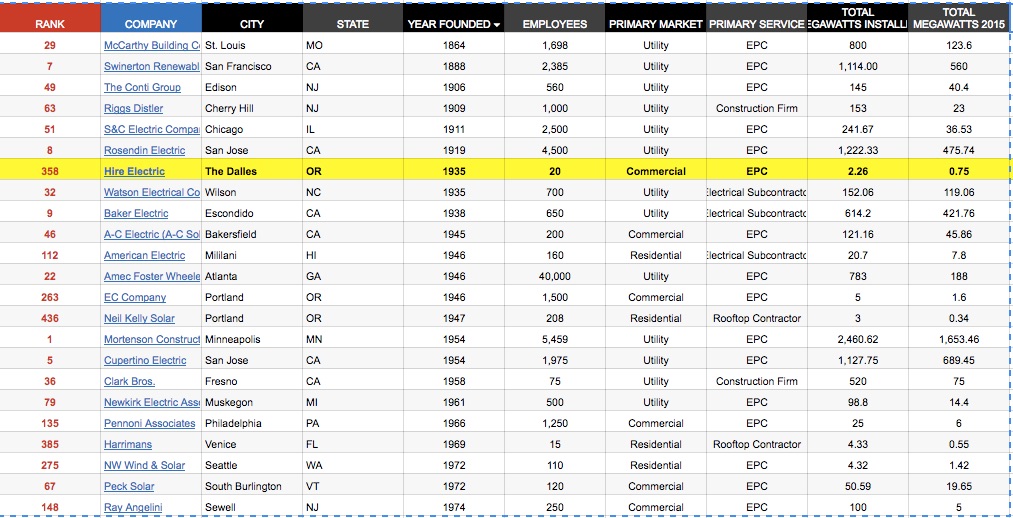 New Action Alert from OSEIA:
Contact both your state representative and your state senator to urge them to Vote Yes on SB 1547 to get coal out of Oregon rates and create a 50% Renewable Energy Standard by 2040!
Background:
In my last policy update I said that in these final days of the Oregon legislative session, anything can happen.
Well, here's a case in point.
Yesterday evening, the House Rules Committee adopted amendments to put the Clean Electricity/Coal Transition Plan into another bill. These amendments were agreed to by the broad coalition supporting the legislation, including OSEIA. So there's a new bill number: SB 1547. It still contains the language to remove coal from Oregon rates by 2030, increases the Renewable Energy Standard for PGE and Pacific Power to 50% by 2040 and includes the community solar provisions.
This was a legislative maneuver because the former bill was getting bogged down and was in danger of being caught behind a back-up of bills heading to the Senate floor. The new bill has already been through the Senate and will be at the top of the stack for a vote when it goes back.
But first, it has to pass the House. Because the Clean Electricity/Coal Transition Plan already passed the House once, that shouldn't be a problem.
Confused yet? Again, in the final days of the legislature, anything can happen. But our message is very simple:
Tell your legislators to VOTE YES on SB 1547!
The key thing to remember is that time is NOT our friend. The 2016 session will be ending soon so we need to make sure that both our state representatives and state senators know that they must pass the Clean Electricity/Coal Transition Plan before they go home.
Please contact BOTH your state representative AND state senator to urge them to vote YES on SB 1547. Time is growing short in the session and we need to make sure that the bill passes before the end of the session.
Please take a moment right now to contact your state representative AND state senator to ask for a Yes vote on SB 1547.
Use this link to find your state representative and state senator if you do not know their contact information:
* A cleaner, healthier Oregon. Pollution-free renewable power displaces electricity generation from fuels that emit harmful carbon, sulfur, and nitrogen oxides.
* A stronger local economy. Oregon would build upon the 5,000 jobs and nearly $10 billion of investment that renewable energy businesses have already brought to our state.
* Increased access to solar. Some homes and businesses can't put solar modules on their roof. SB 1547 still has the language that authorizes the development of a community solar program to allow these customers to get the benefits of solar through shared projects.
Remind your state representative and state senator that they must pass SB 1547 before the session ends. Send a brief email or make a quick call today and urge your representative and your senator to vote "YES" on this renewable energy bill.

Thanks once again for being part of the solar movement in this state. SB 1547 will make a difference for solar and for Oregon.
Stay tuned!
Jeff
Jeff Bissonnette
Executive Director
Oregon Solar Energy Industries Association (OSEIA)
PO Box 14927
Portland, OR 97293-0927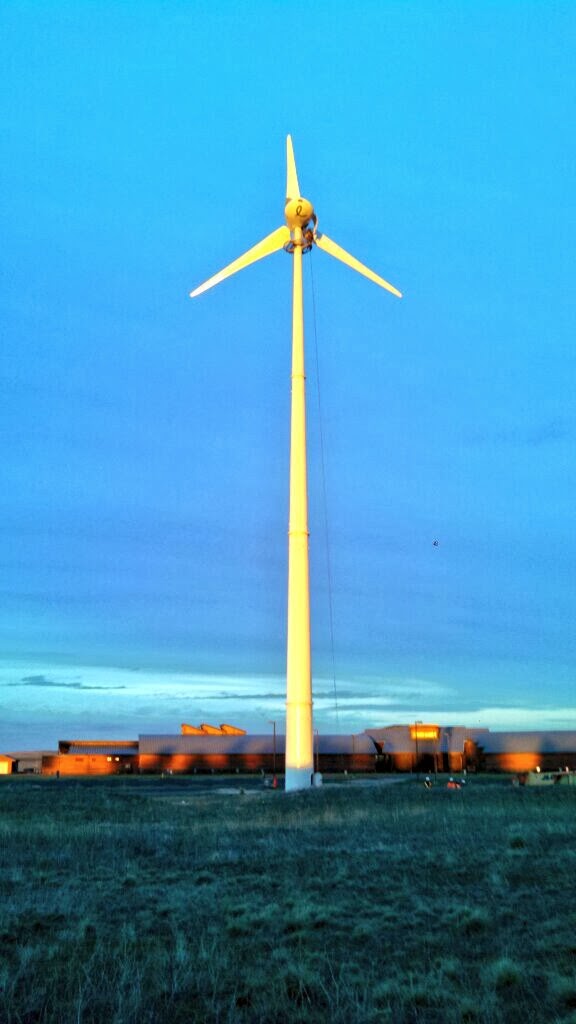 Goal Net Zero: step #487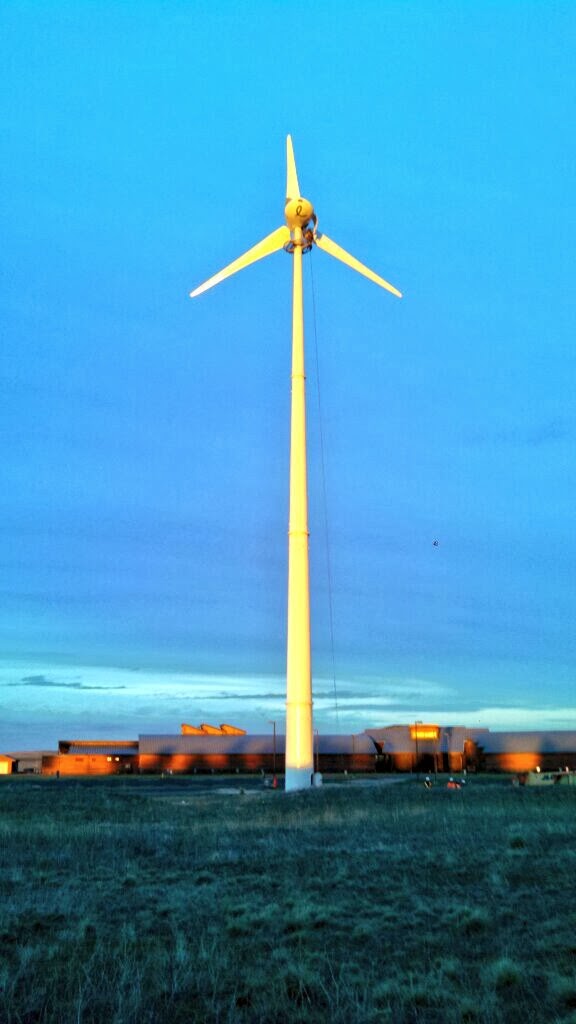 Hire is in the commissioning process with Pacific Power and Energy Trust of Oregon for this gorgeous 50kW Endurance Wind Machine at Tamastslikt Cultural Institute in Pendleton, OR. The Museum has been working on efficiency for several years now and is heading toward the goal of being net zero. The East Oregonian did a great write up and tribute to Michael Cooper – the project instigator here. Stay tuned for information about the ribbon cutting.