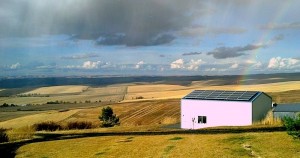 9.6kW iTek solar array in Walla Walla, Washington. 16 iTek, 240 watt solar panels on the house/carport roof and 24 solar panels on the shop roof, all with Siemens M215 micro inverters. Challenges included high wind loading and monitoring solar production between buildings. Wind loading was dealt with by using additional fasteners into the roof and monitoring was accomplished by adding 2 Ubiquity radios to establish a network bridge to the shop. Using a combination of Washington manufactured solar modules and out of state micro inverters gives a Washington incentive amount of $.36/kWh. Staying just under 10kW qualified the system for zero state sales tax.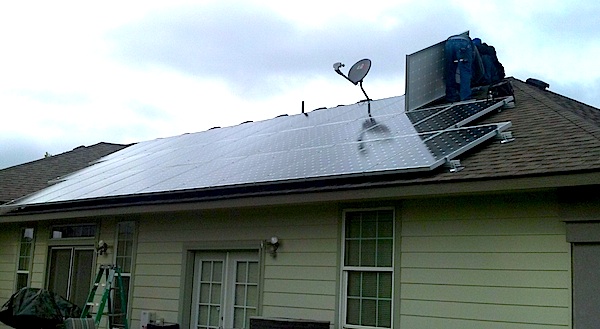 On Dec 13, 2012 Hire Electric and The Sustainable Living Center will be hosting a solar open house at the home of Brian and Peggy Olson on 5808 West Marie, Pasco, WA 99301 from 2 to 5pm. You can view their grid-connected 9.8kW solar array, watch their meter go backwards, grab some great solar information and learn about all the incentives available for solar.
Right after the open house we will be going to the Red Lion in Kennewick for our December Seminar.