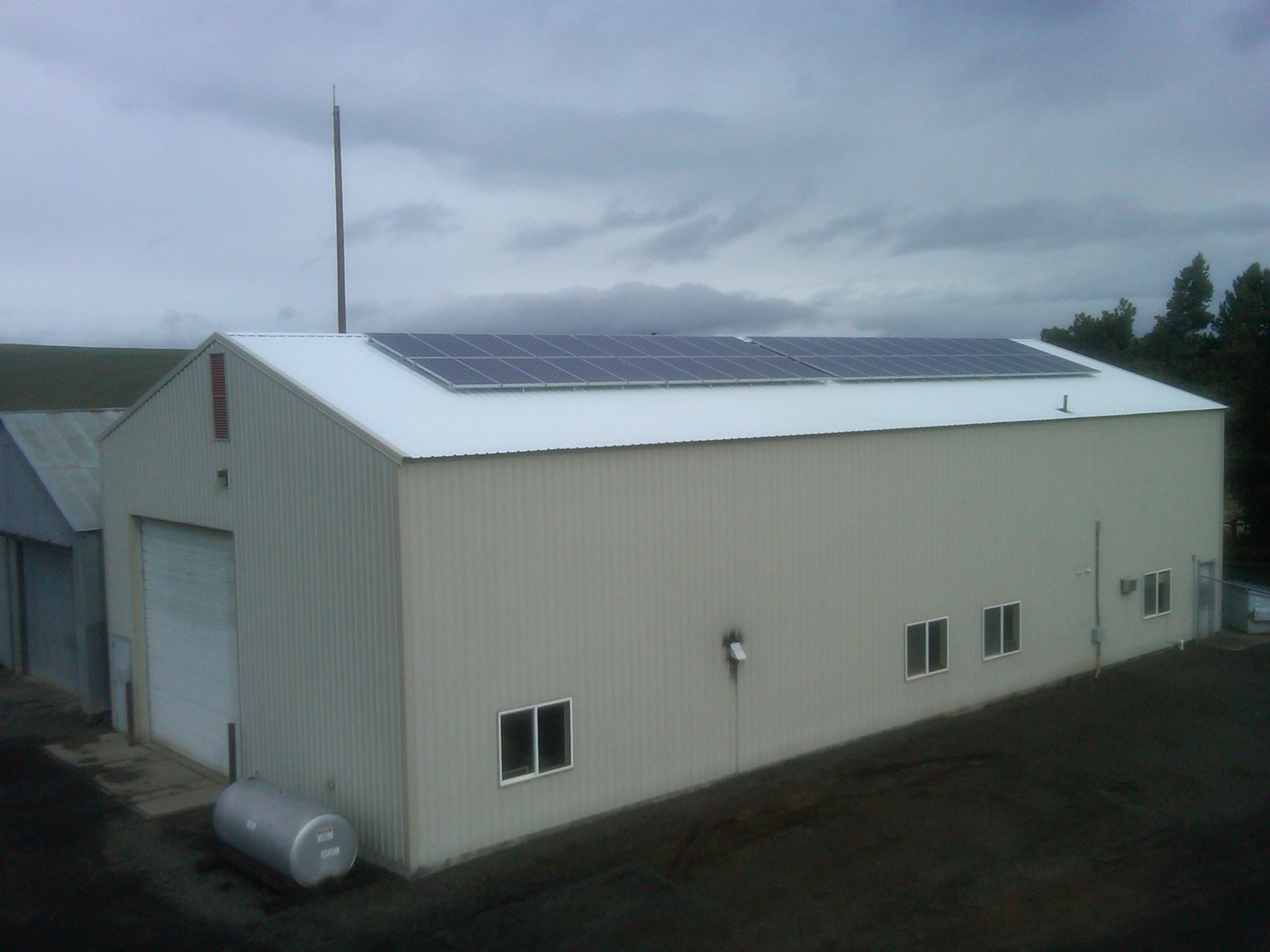 In Late 2010 Hire Electric installed 2 – 10kW systems for Sherman County under the Oregon Feed in Tariff – a pilot program that Pacific Power was administering. These systems use Sanyo 225 watt solar panels and Enphase micro inverters. Both are in the City of Wasco, Oregon. Click here to view Fairgrounds solar data.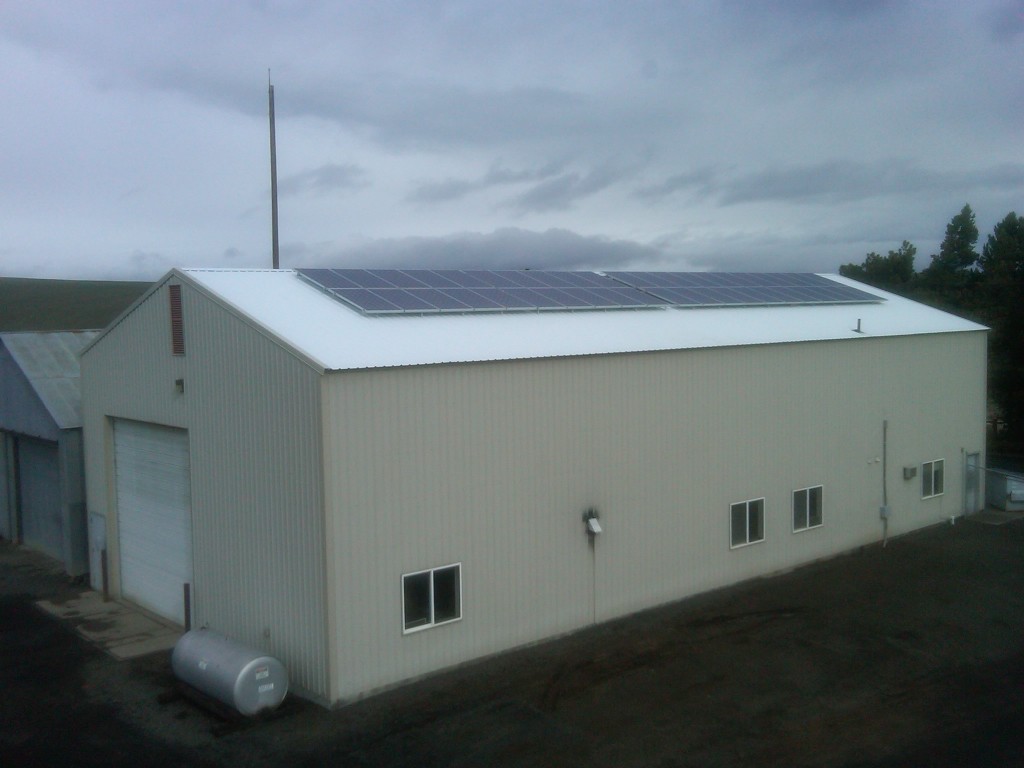 Hire Electric had the privilege of being on the design team for Franklin PUD's new solar array on their office building in Pasco, WA. They used Silicon Energy's new Made in Washington Solar Modules and a building integrated design that makes the modules fit into the architecture very nicely. If you get a chance, stop by and see it – or check it out on this video:
Silicon Energy solar system at Franklin PUD from Isaac Lewis on Vimeo.
Hire Electric has installed their own 7.5KW solar array on our shop in The Dalles. Please come by during the week of December 7th to see the solar panels, learn about the Enphase solar micro inverters, ask questions about the technology and incentives available and enjoy some Christmas goodies. We will also have product literature and demos on hand.
December 7th through the 11th, 9 to 5:00 Each Day
2700 West Second St, The Dalles, OR. (next to the Elks behind The Dalles Transmission)
On Monday, December 7th at 2pm will will have a ribbon cutting ceremony to dedicate the system.
On Thursday December 10th at 5 pm we will give a short power point seminar on putting solar energy to work in The Gorge.
See you there!
Want to help promote the event? Just print the flyer below, and post it! Thanks for your help.
HireElectricOpenHouse.pdf