June 28, 2016 BONUS Sustainable Living Center Workshop! Solar PV with Hire Electric
If you have been curious about photo-voltaic solar systems, have wondered how much one would cost, or have heard about state and federal incentives, be sure to take advantage of this opportunity to get information and have any of your questions answered from Hire Electric's Jonathan Lewis! Hire Electric is based in The Dalles, OR but is no stranger to the Walla Walla Valley. Hire Electric has been providing education here for years and have many residential and commercial PV installations to their credit in the valley. Sharpen your pencils and get ready to take some notes!
This workshop will be held at:
WWCC Water & Environmental Center Rooms 2023/2024
640 Water Center Drive, Walla Walla 99362
June 28, 2016 6:30P to 8:00P
Come tour the WWCC solar arrays with us: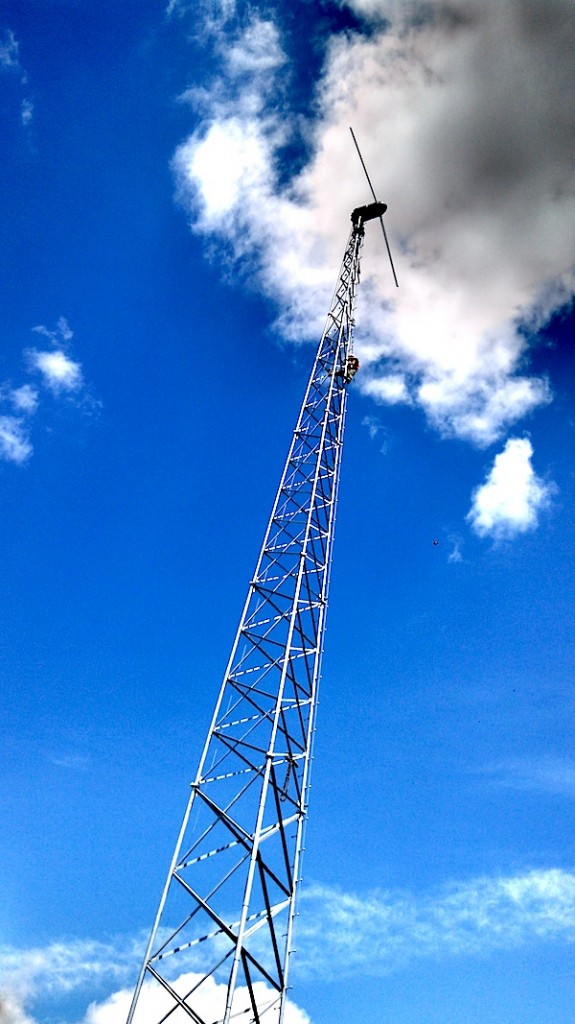 Being able to remotely monitor energy systems – especially for commercial or educational sites where someone may not be paying attention to the energy production (or lack or production), is very important. You can view the live wind data from the Bergey wind machine we installed last summer at Walla Walla Community College here: http://mybergey.aprsworld.com/A4094
APRSWorld is a hardware plus cloud based software solution that provides inverter direct monitoring for energy production and faults as well as anemometers and weather instrumentation so that you can compare inverter output with environmental conditions.
Walla Walla Community College is using their Bergey wind machine and APRS's real time data to train the next generation of energy workers in their award winning Electrical Training Program.
Saturday, June 22, 2013 9A to 5P
"The Tour allows us to show the community some of the amazing work that is being done in our community in an effort to save energy and live greener or more sustainably"
You're Invited!
Vendors and informational booths on sustainable topics will be on hand at WWCC's Water and Environmental Center Saturday June 22 from 9A to 5P. We will have food available for purchase and free kid's activities(including a workshop by the Home Depot, from 10A to 2P) throughout the day.
At registration, participants will receive their tour booklet with maps directing them to the seven additional tour locations and a chance to win an overnight stay at the Marcus Whitman Hotel. There are eight Tour locations, The Water and Environmental Center, a governmental building, two gardens, two businesses, and two residences. These sites feature energy upgrades, green building practices, and other examples of sustainability. A self-guided tour, participants can visit as many or as few sites as they wish. Tour sites will be open and staffed from 10A to 4P.
TREK(Traveling Renewable Energy Kiosk), presented by Franklin PUD, demonstrating alternative energy components in a home-like setting will be a featured exhibit at the Water Center. Additional activities at the Water Center include booths from Seattle Tiny Homes, Pacific Power(PECI), Cascade Natural Gas, WSU Master Gardeners, Blue Mountain Wildlife, Allegro Cyclery, Earthlight Books, and more. Heating and Air, Insulation, Solar, and Window and Door vendors will be on hand to answer questions about the latest in energy saving products and practices in those areas. Sustainable Living Center's resident energy expert, Dave Dahlin, will also be on hand to answer questions about home energy efficiency and the Community Energy Efficiency Program.
The Green Home and Garden Tour – It's what sustainability looks like!
We look forward to seeing you there!
Erendira Cruz and Team
www.sustainablelivingcenter.com