Hire Electric is super excited to be part of this great campaign to solarize our community.
Sign up for GO! Solar by March 30 to take advantage of bulk discounts.
With support from Northwest Solar Communities, Gorge Owned (GO!) is working with local solar contractors to offer discounted, bulk rates on solar panel installations to Gorge homeowners in Klickitat, Skamania, Wasco and Hood River counties.
GO! Solar is a community "solarize" initiative aimed at helping Columbia River Gorge homeowners overcome the barriers associated with investing in solar power. Local contractors and suppliers are working together to offer a simplified process and unbeatable prices. In addition to state, federal and local incentives, GO! Solar can reduce total project cost by up to 20%. The catch: Homeowners have to sign up for the program no later than March 30, 2015 to guarantee the bulk discounts.
"Going solar pays off in a number of ways," says Amanda Lawrence, Gorge Owned Membership and Program Director. "It reduces your monthly utility bills, increases your home value, reduces your dependence on fossil fuel and, if done through GO! Solar, supports the local economy."
Learn more about GO! Solar at a community launch party, Tuesday, February 3, from 6-8 pm, at Full Sail Brew Pub (506 Columbia St., Hood River). Learn about financial incentives for solar, meet the local contractors delivering the program and have your questions about solar answered by regional experts. Participants can also enjoy light appetizers and beer courtesy of Full Sail.
Gorge Owned is planning additional events in Klickitat and Wasco Counties in February. Details will be announced atwww.gorgeowned.org/programs/go-solar/

Event Details
What: GO! Solar Launch Party
When: Tuesday, Feb., 3, 2015, 6-8 pm
Where: Full Sail Brew Pub, 506 Columbia St., Hood River
Follow Up Meetings:
February 10th, The Dalles, Clocktower Ales, 311 Union Street from 6pm – 7:30pm
February 12th, White Salmon, Columbia Bank Community Room, 390 NE Tohomish St, 6pm – 7pm
February 17th, Goldendale, Klickitat PUD Community Room, 1313 South Columbus Avenue 6pm – 7:30pm
About Gorge Owned
Gorge Owned is a 501.c.3 member-supported organization with a mission to strengthen connections between the people, natural environment and economy of the Columbia River Gorge. With more than 200 individual and business members, GO! delivers year-round programing that informs and inspires people to invest in a vibrant community, healthy environment and strong local economy. Programs include Gorge Green Drinks, Sense of Place Lecture Series, GO! Local Campaign, and Gorge Earth Day.
Learn More: GorgeOwned.org
Full house at the GO! Solar kick off event @FullSailBrewing. Thanks so much to our host. pic.twitter.com/lM2V3V0WmS

— Hire Electric Solar (@hireelectric) February 4, 2015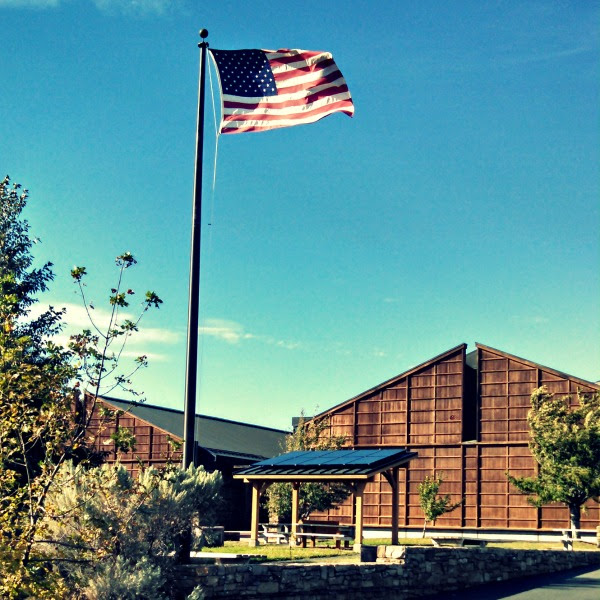 We just finished a 2.7kW solar pavilion at the Discovery Center in The Dalle, OR. SolarWorld 270 Black mono modules with Enphase micro inverters AND Sorensen Construction's amazing timber frame picnic structure.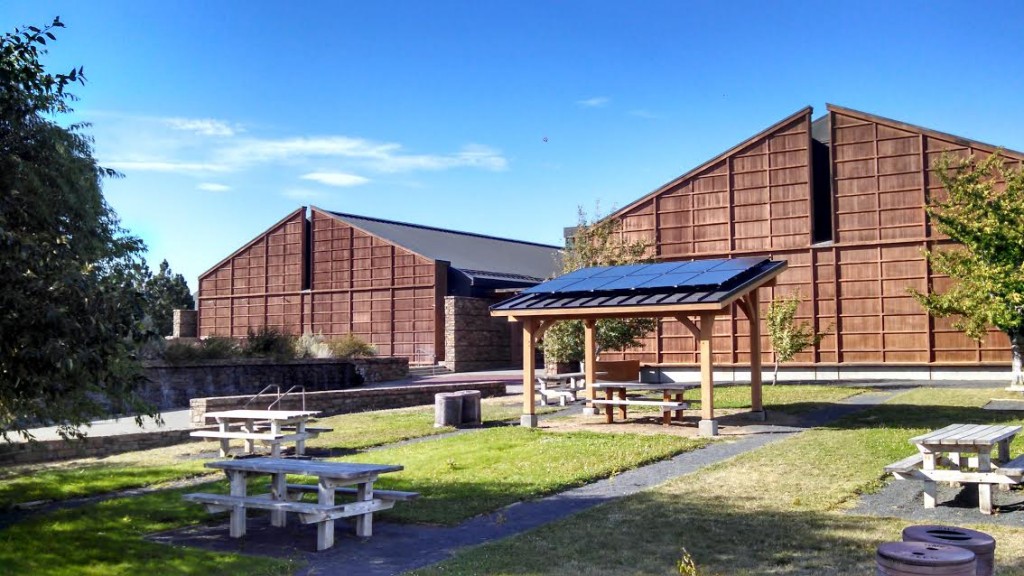 Check out the Discovery Center's new addition @DISCOVERYINYOU @TD_Chamber A beautiful solar pavilion. Bring a picnic. pic.twitter.com/8gwZQJbLtH

— Hire Electric Solar (@hireelectric) September 9, 2014
Hire Electric has done five solar project in Sherman County to date and we are very excited about the county's new loan program. Incentives in the form of state and federal tax credits help to pay for the cost of going solar but sometimes the upfront cost for the system (while you're waiting for the tax credits to come through) can be a roadblock. This loan program will help cover these upfront costs.
The first step in qualifying for a loan from the county is to have a site assessment of your home or business's solar potential done by a local solar installer. Hire Electric offers free phone and computer consultation to determine if you have a good site. If you're a good candidate for solar we then charge $150 for a complete site analysis (our normal site analysis fee is $250 but we are offering this reduced rate to Sherman County residents through the end of October). We evaluate your electrical connection, shading, optimal layout, incentives available, etc. We will also do all of the paperwork for your loan application, Oregon Residential Tax Credit Certification and Energy Trust of Oregon Incentive approval. The $150 solar analysis fee is deducted from your purchase price if you move forward.
At this time wind systems are not part of the loan program.
Come find out more at the solar ribbon cutting on August 14th at the RV Park in Moro – by the fairgrounds.
Now is the time to go solar flier with sample system prices and payback.
From MCEDD newsletter:
Sherman Solar Loan Program
Sherman County has a loan program to promote the deployment of solar electric and hot water systems on homes in the County.

Modeled after the City of Pendleton's successful program, the County will provide no-interest, short-term loans to residents. The loan amounts will match what a property owner could receive in state and federal tax credits in 2012 to help finance the gap between the last payment to the contractor and when they receive their tax credits. Loans are available for both Pacific Power and Wasco Electric customers and for both solar electric and solar water heating systems.

More information about the program can be found on the County's website at www.co.sherman.or.us or contact Jessica Metta with questions at 541-296-2266 or Jessica@mcedd.org.

MCEDD provides staffing to Sherman County for economic development activies. For more information contact Jesscia Metta 541-296-2266.