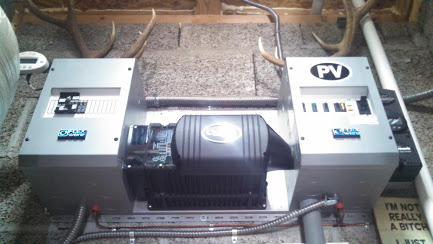 We installed this OutBack Power System in 2006 at an off grid "cabin". Eight years later it is still running strong. Just back to get the cabin ready for full time retirement living. Hooked them up to the grid and added a 7.95kW iTek Energy system. Now they've got the Outback system as a 1st class back up and grid support.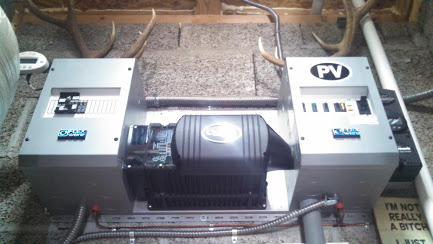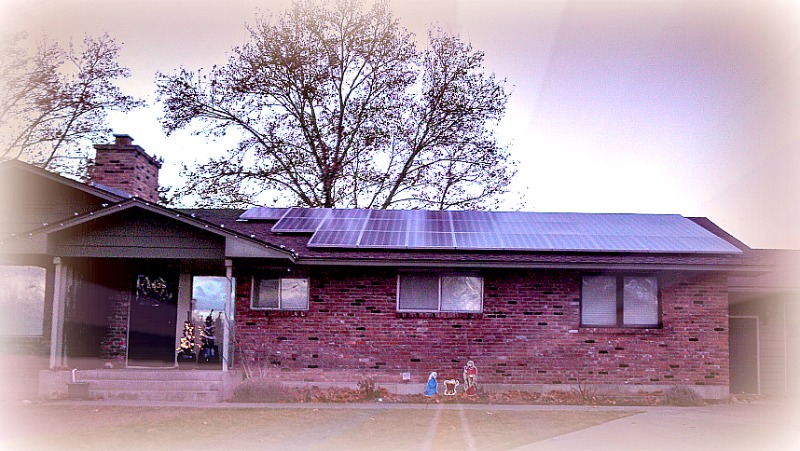 <and so does the federal tax credit>
What could be more fun that giving the gift of electricity from sunshine for Christmas (and getting a 30% federal tax credit)? The solar crew finished 2 jobs yesterday – just in time for Christmas (only one more to go before year's end) and now they're going to take a couple days off to spend with friends and family. I just can't thank the guys enough for their dedication to quality and customer satisfaction. They really went above and beyond this year. Here's a big Christmas thanks to Mickey, Shamus, Harley & Adam. Have a great and well deserved Christmas celebration.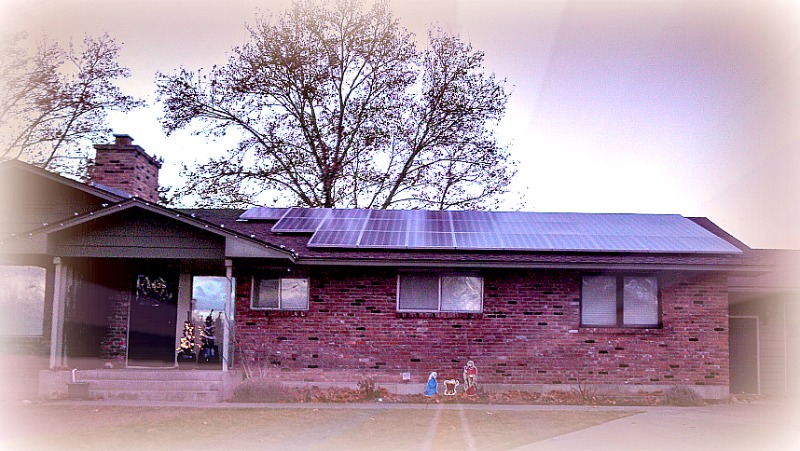 7.8kW, Washington made solar array with 30 – iTek 260's and 2 – iTek Theia inverters in Richland, WA. Just in time for Christmas.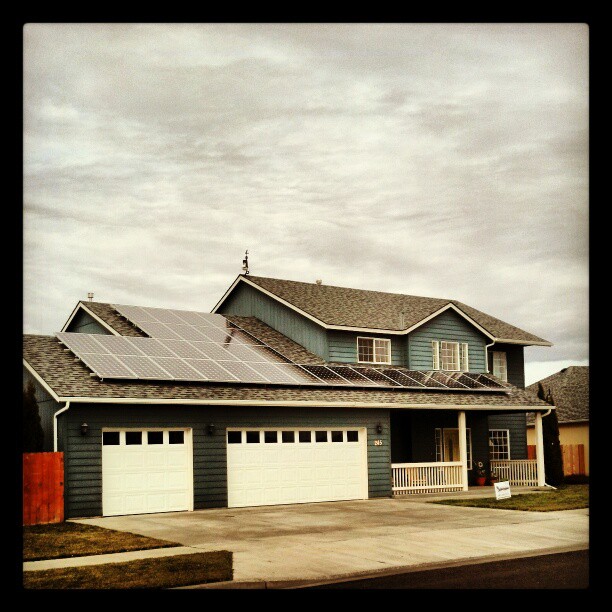 Our latest project in Walla Walla, WA has lots of solar curb appeal. This system incorporates 7.2kW of iTek, Washington Made solar panels and Washington manufactured Blue Frog APS micro inverters. As anyone in Washington should know by now, a fully WA manufactured system qualifies this homeowner for $.54 per kWh for all the power generated by this system. That's about $4,700 per year until 2020! On top of this about half of their electric bill will be offset, they will receive a 30% federal tax credit, no sales tax (good 'till June 2013) and the Sustainable Living Center paid for 20% of the installation cost (good for residents of Walla Walla, Columbia and Franklin Counties). It all adds up to a 4 year payback on a system designed to make clean, reliable power for 30 to 50 years. The neighbors are slowing down, taking note and calling us up.