The Eltek Theia HE-t, Washington made inverter comes with an installation guide. It doesn't come with a users manual. The users manual is 108 pages long and can be found here: http://www.eltek.com/wip4/download_doc_647.epl?id=6851 We print out the safety section of the manual and show our customers how to use the inverter but we do not print out the entire manual. Solar shouldn't kill trees. Keep it digital.
The user's manual can also be found here: EltekUser'sManual
Join us on Nov 3rd – Solar Block Party in West Richland, WA. Two neighbors went solar as part of this summer's Solarize Mid Columbia Campaign and we're going to celebrate with a Solar Block Party. You'll be able to talk to the Solarize board and other Solar customers. There's a park across the street so bring the family. Let us know your favorite sun themed song so DJ SunRay can mix it up. Drinks and hamburgers will be first-come-first-served. Several electric cars will be visiting – bring one if you've got one and show it off. The Solar Powered Seahawks will be playing in the garage so you won't miss a thing. Get off the couch and join the party! 12pm to 3pm. Download and share the flier/map.
Please RSVP so we know how many burgers to grill up: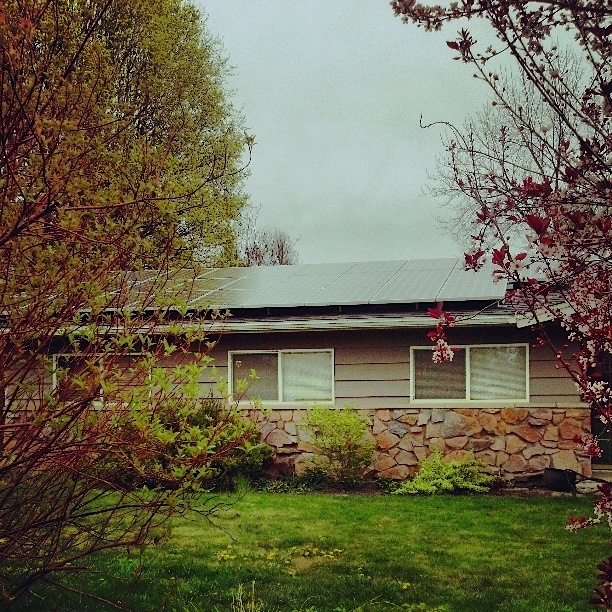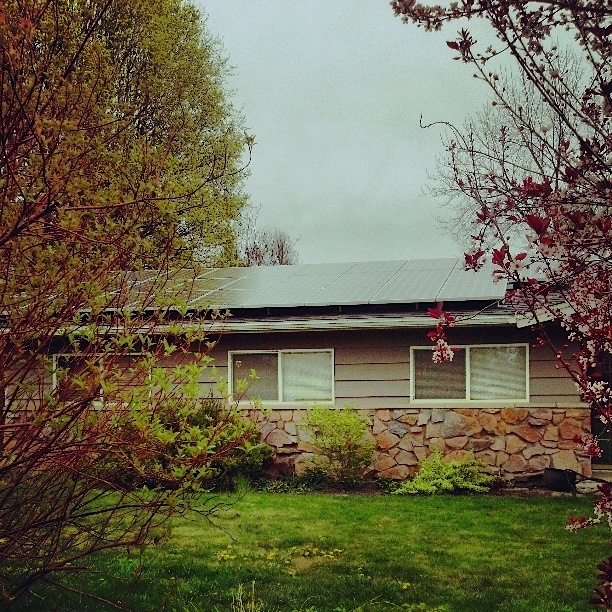 Solar Spring 2013. A well sighted solar array in eastern Washington of about 7.2kW will generate aproximately 9,720kWh per year. A Washington manufactured system entitles the owner to a $.54/kwh annual incentive payment with a $5,000 per year cap until 2020. That's 7 years x $5,000 = $35,000. Not bad.
So what does Hire Electric charge for installing a fully Washington made, 7.2kW solar array using iTek solar modules, Blue Frog micro inverters and a top of the line racking system? About $42,500.
In year one of your investment you get a 30% federal tax CREDIT of $12,750. If you live in Walla Walla, Columbia or Franklin Counties you can also get a 20% cash incentive of $8,500. You're also offsetting $970 of your electric bill (money you don't have to pay to the power company). As you can see from doing a little quick math – this is a no-brainer. Total payback is 3 to 5 years depending on the sighting of the array, and close to a 10% modified internal rate of return. There's also a 100% sales tax exemption that runs through June 2013. Yes, we are VERY busy.
The home in this photo has a westerly orientation and many beautiful trees in the yard and neighbor's property. The actual production from this site is calculated at closer to 7,400kWh. Hire Electric does a detailed site analysis so that our production numbers are not guesses based on average system size but accurate, scientifically founded, monthly production projections using local weather and irradiance data; roof angle and orientation; and a shade report. This sets realistic expectations for our prospective customers and ensures a quality project from start to finish. If your solar installer is not providing a shade and site analysis as the basis of their design then you need to start questioning their design from start to finish. A well designed system is meant to be there making power for you for 25 years. Make sure it starts off on the right foot.