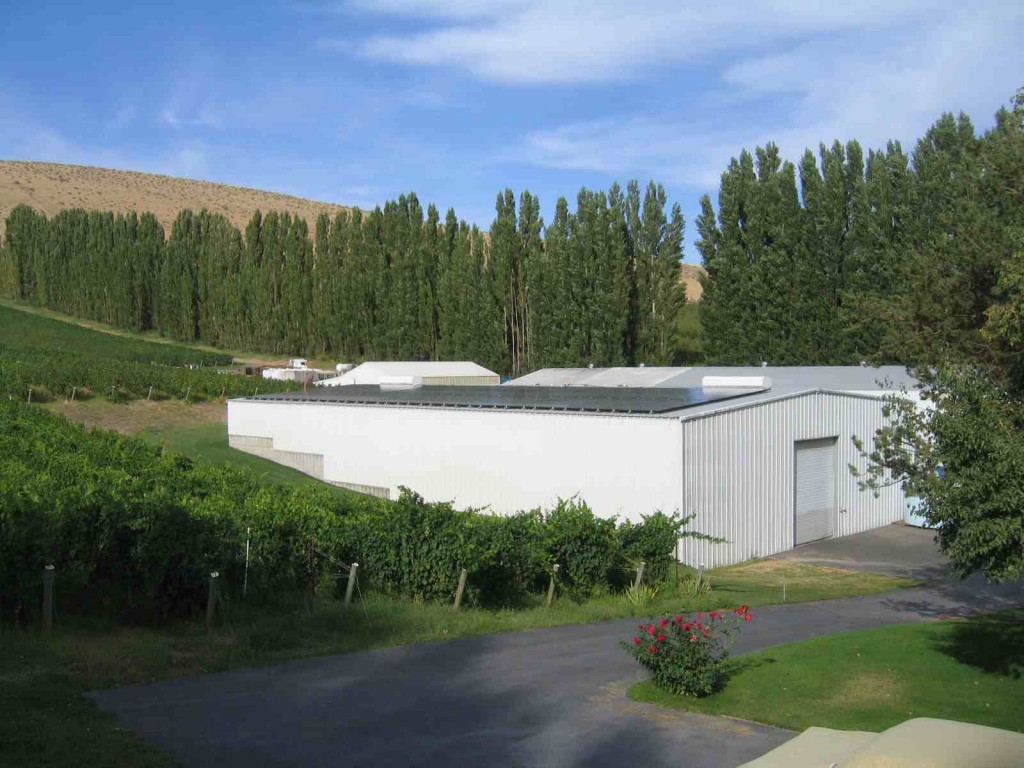 April 25, 2016, 12:30pm http://www.nwseed.org/calendar/
Please join us for a free and informative Farm Walk at Badger Mountain Vineyard.
Participants will hear from the farmer, solar installers, financial institutions, and renewable energy experts from Northwest SEED. Following the tours, participants can receive technical assistance from Northwest SEED to move their renewable energy project idea forward.
Participants can sign up at http://tilthproducers.org/programs/farm-walk/upcoming-farm-walks/#RenewableEnergy or call 206-632-7506.
1106 N Jurupa St, Kennewick, WA 99338
Benton County
Badger Mountain Vineyard was the first Organic Certified wine grape vineyard in WA State. They installed a 3.6kW solar array on the tasting room with Seraphim Energy and in 2011 installed a 36kW array on their barrel building with Hire Electric.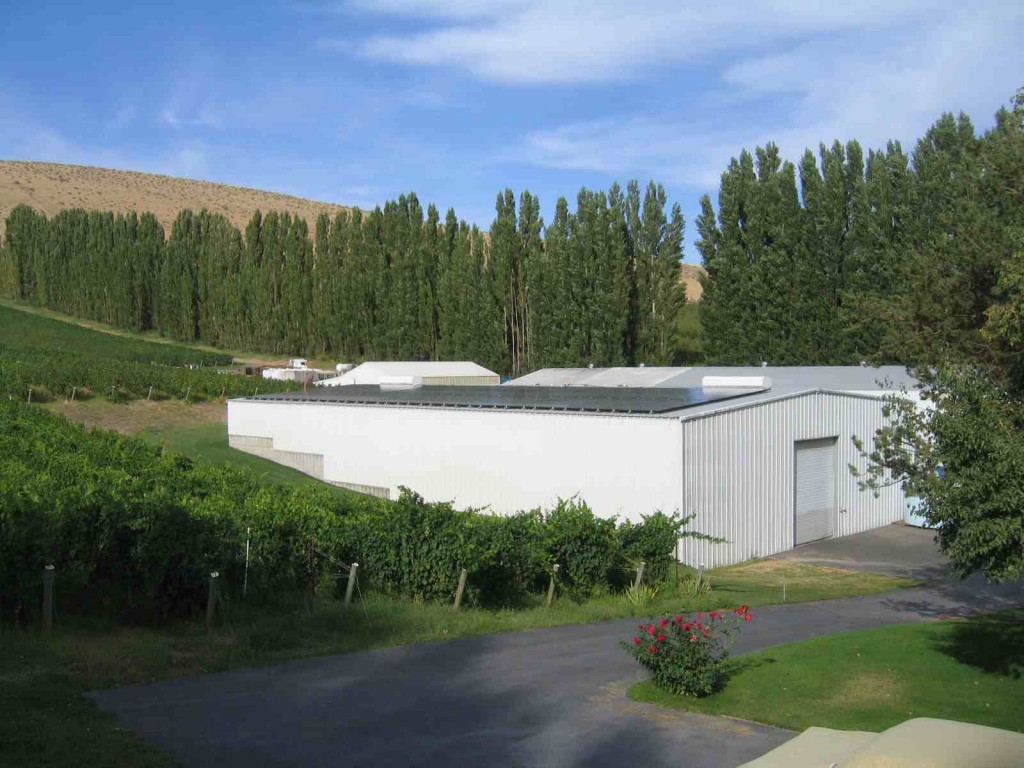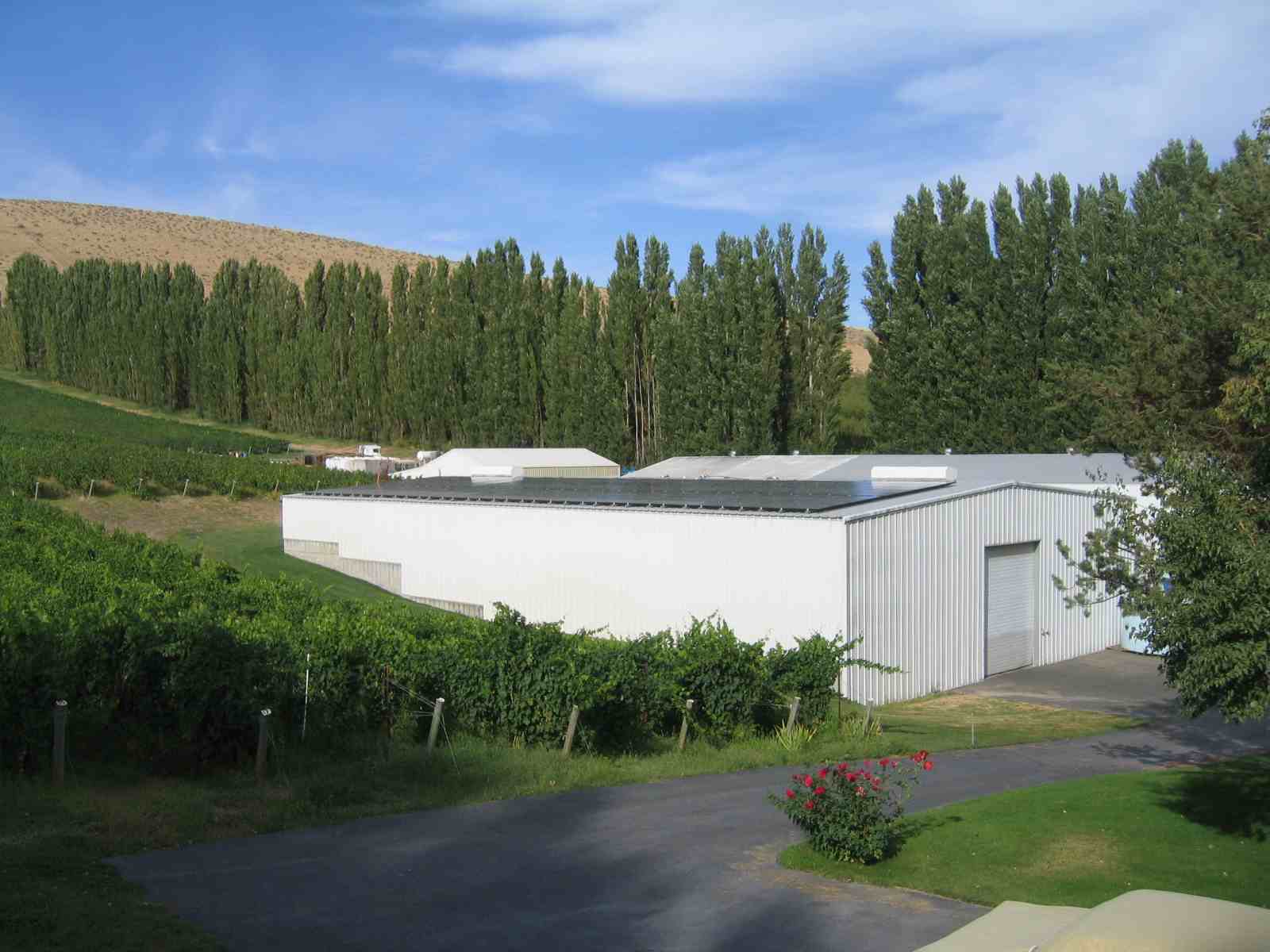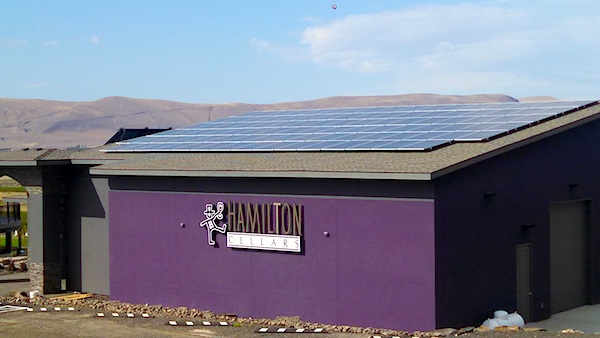 Russ and Stacie Hamilton of Hamilton Cellars are building a beautiful new winery and tasting room out on Red Mountain with the goal of being the 1st net zero winery in Washington State. www.hamiltoncellars.com
To that end Hire Electric's Solar Division just installed a 33kW solar array on the east facing barrel room roof that will generate approximately 44MWh per year – enough to fully power about four northwest homes. We used 121 – SolarWorld 275 watt solar panels and Enphase Micro Inverters for module level monitoring. The winery features extensive efficiency measures, an electric vehicle charging station, innovative cooling systems and solar thermal water and space heating.
Ribbon cutting and open house will be at 1pm on Tuesday, September 22, 2015.
Solar Monitoring Kiosk: Enphase & Building/Solar Dashboard: eGauge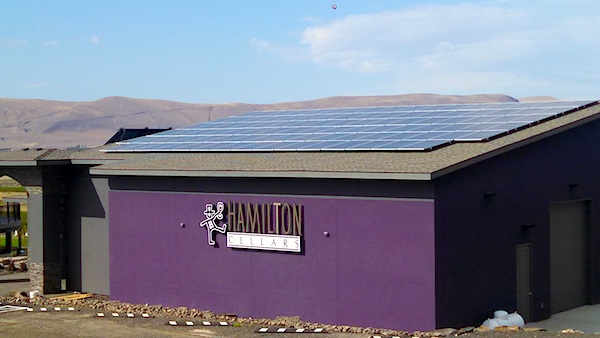 Happy Labor Day!

We've had a very busy summer here at Hire Electric with a number of jobs lined up for the fall including a Bergey wind machine for the City of Ellensburg; solar and small wind at Kaclec Medical Center in Richland, WA; and a 130kW array for the Oregon Military Department in Chrismas Valley, OR. With all this labor it's nice to have a day off to kick back and celebrate. Thank you all for your support over the years and we hope you have a wonderful holiday.

Site Analysis
To find out if your home or business is ready to go solar, give us a call and we can talk about a site analysis.

www.hire-solar.com
541-296-5574

Badger Mtn. Open House!
Kennewick's Premier Organic Winery Goes Solar. In the fall of 2007 we put up a 3kW solar array on the tasting room at Badger Mountain/Powers Winery. This was our first commercial solar project and very exciting for both Hire and Badger. Since that time we've been trying to help the winery secure a USDA REAP grant to install more solar on their barrel storage building. Each year we would get turned down. Fire, aim, fire, aim, fire…2011 the winery hit the grant jackpot and was awarded funding by the USDA. Last week Hire completed the installation. At 2,200 square feet and 36.4kW, it is the largest of its kind at any winery in Washington State.

Consequently, the winery is planning an open day to celebrate this project. The intended schedule for the event is

Tuesday, Sept 6th, from 10:30am to 1:30pm

, at the estate.

http://www.badgermtnvineyard.com/

The list of people attending includes Chris Cassidy, the National Business Renewable Energy Advisor for USDA National Office in Washington, D.C.; Robin Pollard, Executive Director of the Washington Wine Commission; and Kent Waliser, Chairman of the Washington Wine Commission. The gang from Hire Electric will also be on hand to answer questions and bask in the sunshine.

You're all invited. Hope to see you there!

To see how much power Badger Mountain's solar array is producing click here.



This event went really well. Tom Osborn from the BPA showed up with his camera, several people from USDA were there, folks from Benton PUD came by as well as many others. Greg Martin from Northwest Ag Information Network of Kennewick, WA did a radio spot on Greg Powers and Robin Pollard. A TV crew from KNDU was also on hand.
http://www.winepressnw.com/2011/09/03/7246/powers-winery-vineyard-embraces.html
Interview with Jonathan Lewis about the installation: http://www.aginfo.net/index.cfm/event/report/id/Line-on-Agriculture-20131