We're in the Parade of Homes September 2014!
One of this year's solar customers is having their home showcased in the Tri-Cities Home Builder's Association's Parade of Homes. It's a lovely 7.02kW system using products manufactured in Washington State.
You can find out about the Parade of Homes schedule here: Parade of Homes Schedule and Ticket Info.
Stop by and talk to a Hire representative about how solar can make you money in the Tri Cities!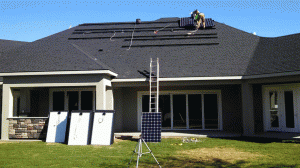 SAT: @HBAEvents Parade of Homes. @iTekenergy on the Don Pratt home: 5001 W 20th, Kennewick http://t.co/2ymlFAMWLH pic.twitter.com/hhf6BjMmDq

— Hire Electric Solar (@hireelectric) September 4, 2014