Silicon Energy manufactures these stunning 195 Watt 4'x4′ solar modules in Arlington, Washington. They also assemble this inverter system. When both the solar modules and inverter system are manufactured in Washington the system can qualify homeowners and business for a $.54/kWh incentive from now until 2020. Click here to find out more about the Washington State Production Incentive
Sometimes the roof isn't an option. In order to find enough sunshine on this beautifully treed home site, we opted for a ground mount system. The Silicon Energy modules can be ground or roof mounted. They also make a very attractive car port or awning.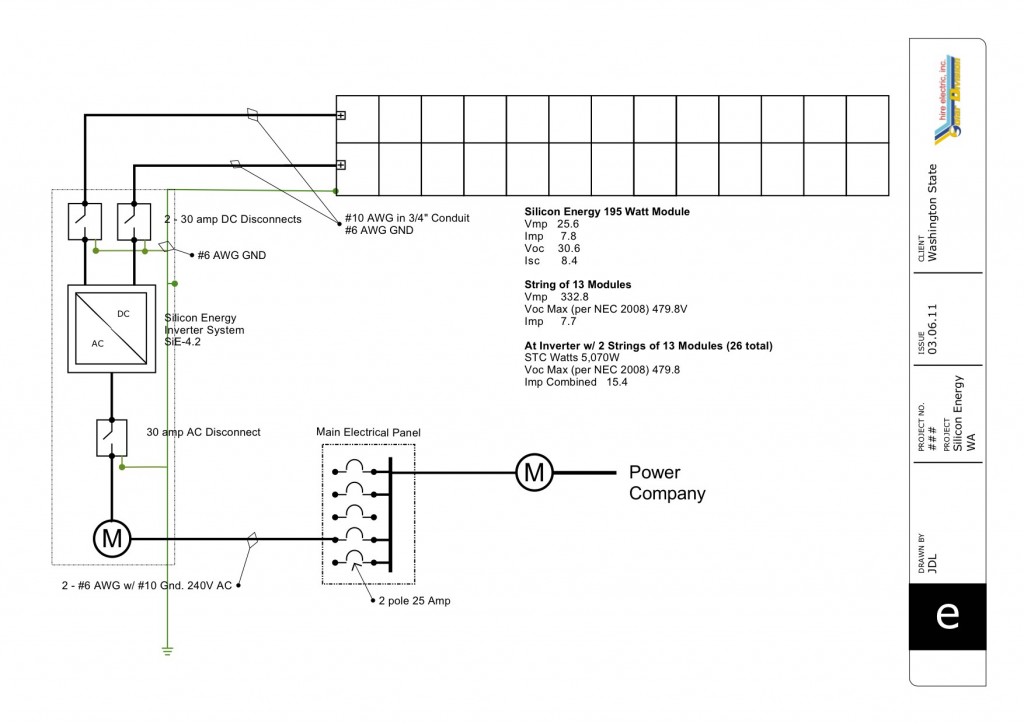 One-Line Schematic Drawing of 5kW Silicon Energy System.
For a video showing just how strong these solar panels are, click here.