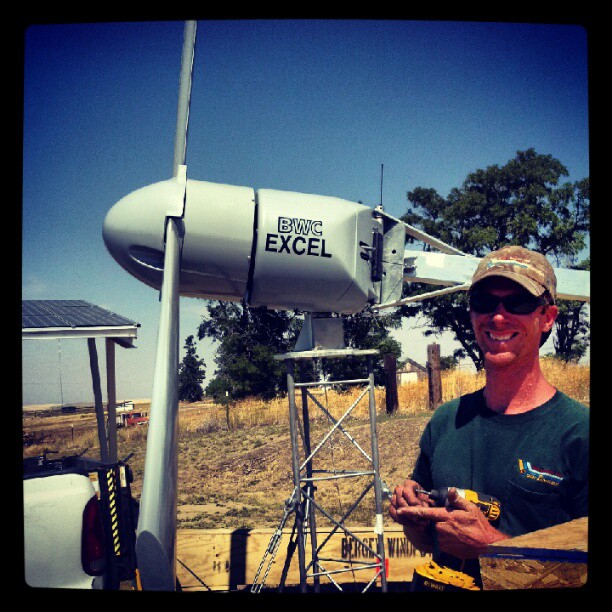 Wind is so much fun to put to work. If you live where you have at least a 4.5m/s (10mph) average wind speed or better you probably don't like the wind. Your trees grow sideways and you have to tether the children down before they go out to play. A good wind machine can help make you happy when the wind is blowing. You'll need at least one acre and a space free from obstructions. If you have the site and the wind contact us and take the Renewable Energy Site Analysis Request for more information.
We are an Energy Trust of Oregon, Small Wind Trade Ally. This program is for PacifiCorp customers. You can find out more here: Energy Trust Small Wind
We install the following wind generator models: Bergey 5k & 10k.
Small Wind Certification Council post
Bergey Wind Machine in Ellensburg / Update of Ellensburg "Smart Grid" project