Despite all the controversy, wind power is rapidly becoming a major player in the NW energy mix. This last Tuesday wind power accounted for roughly 85% of the load in the region. Here's a screenshot of this week: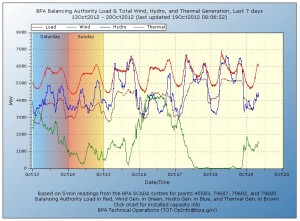 Click on the screenshot for real time BPA data.
Challenges ahead: storage, predictability, and getting solar into the mix.